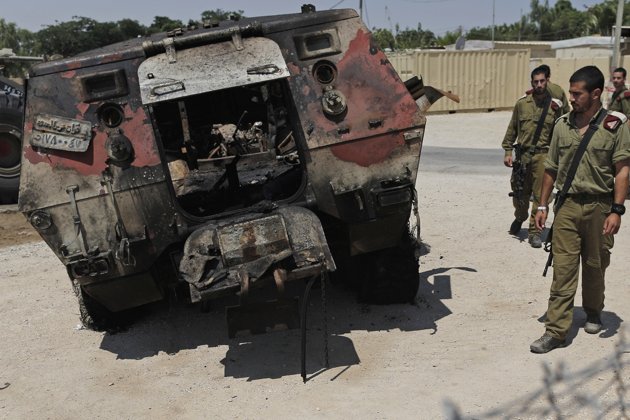 Political activists and Muslim Brotherhood youth called for protesters to protect the presidential palace and President Mohamed Morsy's homes in Sharqiya and Cairo in a show of their support of the president's reshuffling of key security and military positions on Wednesday.
Presidential spokesperson Yasser Ali told state-owned news service MENA that the groups had contacted him and informed him about their plans.
Morsy dismissed the chief of intelligence, the head of the presidential guard, the governor of North Sinai and the heads of the Cairo and North Sinai police departments in the wake of Sunday's attacks near the Rafah border crossing that led to the deaths of 16 Egyptian army officers.
Poet Abdel Rahman Youssef wrote on his Facebook page that the people must voice support for the president, or else he would expect a military coup within hours. Youssef called for demonstrators to show their support in front of the president's home.
The same stance was adopted by blogger and political activist Asmaa Mahfouz on Twitter.
Also on Facebook, a group of Muslim Brotherhood youth called for demonstrations to protect the president's homes. More than 3,000 individuals joined their page within an hour of its creation.
Ahmed Maher, general coordinator of the April 6 Youth Movement, said in a statement issued on Wednesday that Morsy's "decrees are right and have been long overdue. The Egyptian people and the revolutionary masses are waiting for the continued removal of corrupt officials."
April 6 would support Morsy's "important and revolutionary" decrees, Maher continued, stating that he rejected the "attempts of the followers of Mubarak regime to hold Morsy responsible for the Rafah attack."
Edited translation from Al-Masry Al-Youm