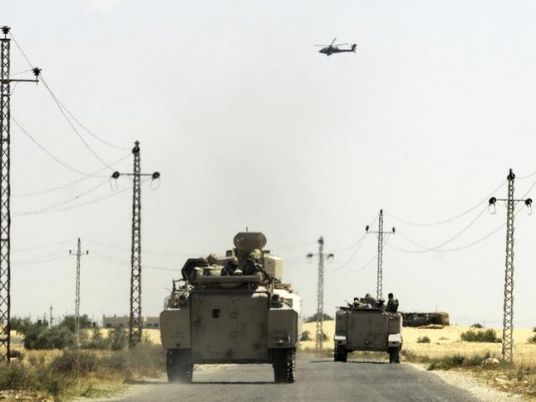 Egyptian security forces killed 22 suspected militants who were planning to target security forces in the restive North Sinai province on Monday, security sources said.
Egypt is facing a Sinai-based insurgency that has killed hundreds of policemen and soldiers since the army toppled Islamist President Mohamed Morsi after mass protests against his rule in 2013.
The sources said security forces struck a group of people meeting outside a mosque south of the Sheikh Zuwayed town who were planning an attack on security points. They also targeted a vehicle with four militants and two more riding a motorcycle.
Earlier on Monday at least eight policemen and civilians were wounded when explosions hit two houses in El-Arish, the provincial capital of North Sinai, security and medical sources said.
Militants planted two bombs in two adjacent houses, both inhabited by police, the sources said. The force of the explosions led to the collapse of large parts of the homes, injuring three policemen and five civilians.
The extent of their injuries was not immediately clear.
The most active militant group in North Sinai is Sinai Province, which has pledged allegiance to Islamic State, the Sunni group that controls large parts of Iraq and Syria.
Egypt executed six members of Sinai Province for carrying out an attack on soldiers near Cairo last year, their lawyer said in May.