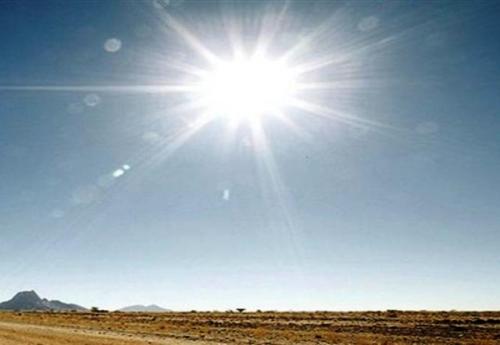 Victims of the scorching heatwave blanketing Egypt since the start of August surged to 40 on Monday as the Health Ministry announced 19 extra deaths, mainly elders.
The ministry says the heatwave killed 21 people Sunday.
Meanwhile, 85 others fell ill due to heat-related issues, according to an announcement by the ministry which urged elders, especially those with chronic diseases, to abstain from leaving the home except in emergency situations.
Meteorologists are predicting that the heatwave will continue until mid August.
Conflicting temperatures cited by Egypt's Meteorological Authority and media outlets have evoked calls for the real temperatures to be announced in order for citizens to take the proper health precautions.
One World Foundation has also requested the Meteorology Authority give out accurate temperature readings.
"We usually expect an additional 5 to 10 degrees Celsius of the forecasted temperatures in the sunlight," Wahid Saudi, spokesperson for the Egyptian Meteorological Authority told Ahram Online.
General Manager Maged Sorour said the international principles of freedom of information stipulate full disclosure by public institutions in accordance with United Nations regulations.
He called on the Meteorology Authority to raise awareness on how to deal with weather extremes, particularly for old patients and children, and on the Agriculture Ministry to raise awareness on how to protect food and animals.
Edited translation from Al-Masry Al-Youm