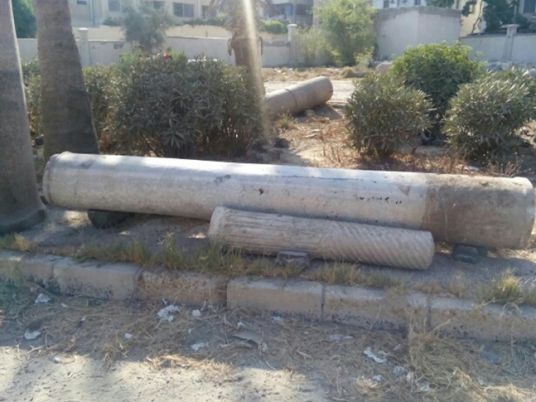 The US Consulate in Alexandria has handed over four artifacts to the Antiquities Ministry after consulate staff found them in the garden during cleaning and the renovation work.
A committee of archaeologists formed by the ministry to examine the artifacts has confirmed that they are antquities, Director of the Antique Collectibles Department, Ali Dahi, said in a press statement on Thursday.
Dahi pointed out that although the relics are in a good condition, they were transferred to Koam al-Shoqafa archeological area for restoration work.
The four artifacts, according to Ali, consist of three marble pillars of different sizes dating back to the Greco-Roman era, along with a marble water vessel that dates back to the Islamic era.