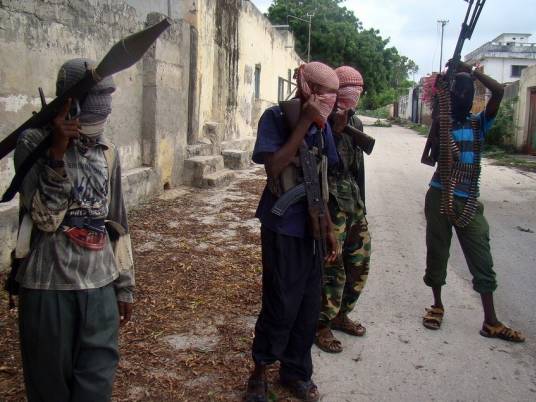 A drone strike in southern Somalia last week killed Adnan Garaar, a senior al Shabaab figure connected to the deadly 2013 attack on the Westgate mall in Nairobi, the Pentagon confirmed on Wednesday.
It said in a statement that the strike last Thursday hit a vehicle carrying Garaar.
Kenyan
officials informed the media that Garaar had been killed shortly after the drone strike, but the Pentagon did not publicly confirm his death until this week.
The Pentagon added that the operation took place about 240 km west of Mogadishu near the town of Dinsoor.
"He posed a major threat to the region and the international community and was connected to the
Westgate Mall attack
in Nairobi, Kenya," the Pentagon statement said. "His death has dealt another significant blow to the al Shabaab terrorist organization in Somalia."
Losing territory, top leaders
The 2013 attack on the Kenyan shopping mall killed 67 people and made
international headlines
, but the al Qaeda affiliated group continues to wage a
terror campaign
in Somalia and Kenya, with the most recent attack having killed four in the town of Wajir in northeast Kenya.
The militant organisation has recently suffered a string of setbacks, losing territory in battles with regional African forces and top figures to US-piloted drone missile strikes.
The United States took out another al Shabaab leader in a drone strike on January 31.
A Hellfire missile fired by an unmanned aircraft killed Yusuf Dheeq, who the Pentagon said was chief of intelligence and external operations for the militant group.