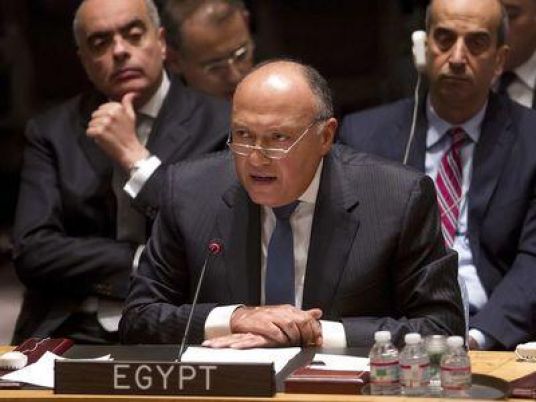 US-Egypt relations are on the threshold of a new phase after the election of US President Donald Trump, Foreign Minister Sameh Shoukry said.
Speaking to the parliament's Foreign Relations Committee Thursday, Shoukry said that Egypt has dealt over the past four decades with successive American administrations through a strategic relationship based on mutual interest and benefit.
There have been many external developments during the last six years, said Shoukry, stressing Egypt's need to focus on Arab and national security issues in the current critical stage.
He stressed the importance of public diplomacy to support Egypt's foreign relations, and praised the heightened awareness of the Egyptian people. He said the Egyptian people have been able to run the fray amid the challenges and developments in the region during the last six years, which climaxed with the revolution of June 30 and the implementation of the economic and social development roadmap.
Regarding Egypt's interests and foreign policy, especially African relations, Shoukry stressed the importance of communication between the executive authority and the parliament, .
The FM said he looks forward to achieving the aspirations of the Egyptian people; praising the diverse representation of society in the current House of Representatives which, he pointed out, includes youth and women, in a wide spectrum of the Egyptian society.
Shoukry concluded by mentioning that Egypt faces many challenges, both politically and economically, after the Arab revolutions which caused significant changes in the region; like the destruction of Syria; instability in Libya and Yemen; besides the continuation of unrest and sectarianism in Iraq.