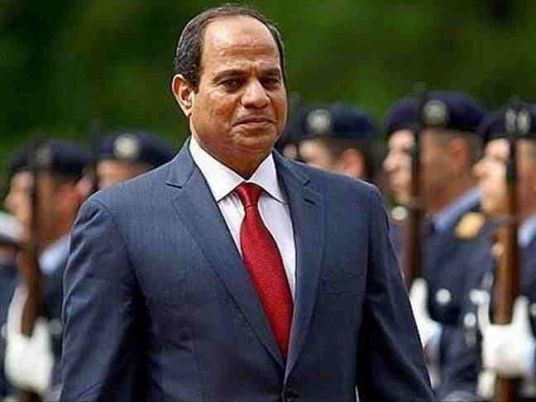 President Abdel Fattah al-Sisi received on Sunday a US delegation representing the Atlantic Council, which included former Secretary of State Madeleine Albright, former US National Security Advisor Stephen Hadley, former US Ambassador to Cairo Francis Ricciardone among other researchers.
The Atlantic Council, a think tank located in Washington, D.C. considered one of the most influential in the United States, sent its Middle East Strategy Task Force to Cairo to discuss regional developments and how US policy should address current crises.
The president's advisor on national security affairs, Fayza Abul Naga, also attended the meeting, during which Sisi said that current challenges force Egypt and the United States to boost strategic ties.

Sisi also discussed local developments, including accomplishments on the constitutional and legislative fronts. He highlighted the importance of balancing between establishing security, stability, rights and freedoms.
He discussed the challenges facing the Middle East, especially in Syria, Libya and Yemen, and stressed the necessity of cracking down on the flow of cash and arms to terrorist groups as well as working on political compromise in order to preserve the safety and unity of the countries in conflict.
Sisi highlighted the importance of the United States' role in the region on reaching solutions for crises as well as developing a comprehensive peace between Palestinians and Israelis.
In a statement on Sunday, the presidency said that the Atlantic Council delegation praised Egypt for accomplishing its political roadmap requirements.
The Atlantic Council delegation stressed the necessity of Egypt continuing its pivotal role in both the regional and international arena and praised the strong ties between Egypt and the United States.
Edited translation from Al-Masry Al-Youm