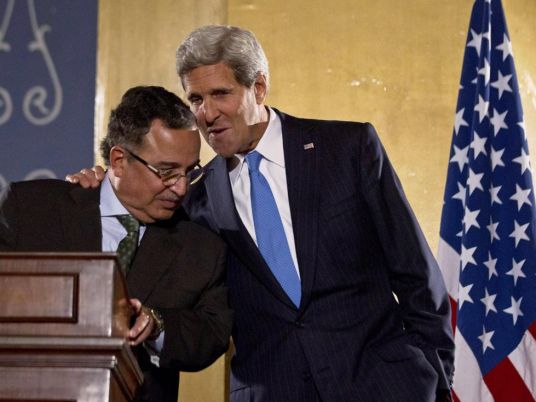 The United States expressed concern about the arrest of political activists, peaceful demonstrators and suspension of NGOs in Egypt, along with the declaration of the Muslim Brotherhood as a terrorist group.
US State Department Spokesperson Marie Harff said during a press conference on Monday evening that the United States is "deeply concerned about all of the politically motivated arrests, detentions and charges in Egypt."
"These actions raise questions about the rule of law being applied impartially and equitably, and do not move Egypt's transition forward," she added.
Secretary Kerry reiterated these concerns during his last phone call with Foreign Minister Fahmy on 26 December, Harff said.
The Egyptian government declared the Muslim Brotherhood a terrorist group last Wednesday, banning all its activities oncluding protests.
The move to ban the Brotherhood is a result of the recent bombing in Mansoura that killed at least 16 people. Though a terrorist organization called Ansar Bayt al-Maqdes has claimed responsibility, the government has placed the blame squarely on the Brotherhood.
Edited translation from Al-Masry Al-Youm