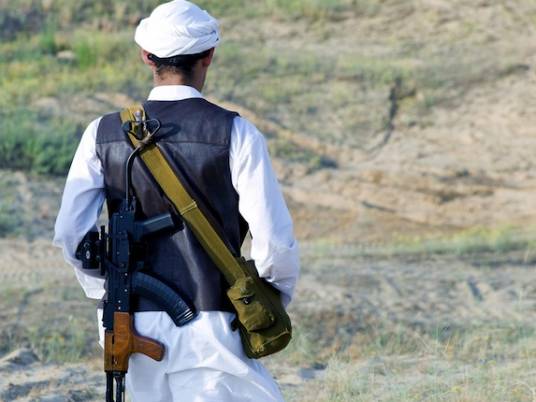 Egyptian security services arrested on Wednesday a retired U.S. officer and 12 jihadis in Sheikh Zuwayed, North Sinai, German news agency DPA quoted a security source as saying.
The U.S. national possessed documents, some including information on Sinai.
The source, speaking on condition of anonymity, said the U.S. officer is being interrogated by authorities in Arish without giving further details on the documents or circumstances of the arrest.
The American national arrested on Tuesday was referred to a military prosecutor in Ismailia to be interrogated, said a security source.
A 55-year old American called James Henry was previously arrested, and turned out to be a retired officer. He was in possession of documents in English, and stated that he was on his way to the Gaza Strip via the Rafah border crossing, explaining that he is a historical documentation enthusiast.
Sources said that the defendant was on the Arish-Rafah road after curfew.
Several explosions took place near Sheikh Zuwayed's police station on Tuesday. Investigations showed that the attack was performed by armed groups, including a suicide bomber.
The source added that the suicide bomber attacked the police station, where the car he was in exploded. Remains of the car and parts of the bomber's body were found, although his identity is unknown.
Another armed group meanwhile fired on the police station, according to the source. An explosive was also detonated remotely near the police station.
Four civilians were injured, the source said, although no military personnel were harmed in the attack. The police station, as well as outlying defences and privately-owned vehicles, were damaged.
This latest attack marks an escalation in Sinai violence, the source claimed.
Edited translation from Al-Masry Al-Youm