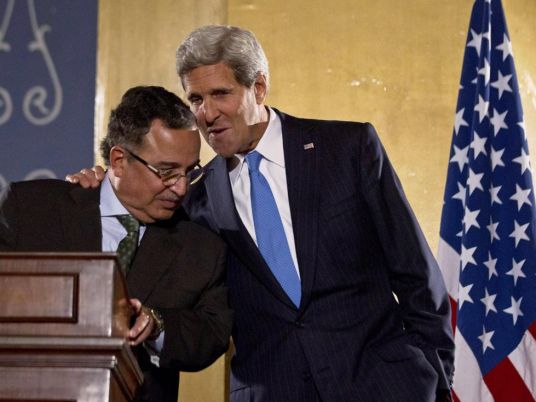 The US Senate Foreign Affairs Committee approved a new law allowing the flow of US aid to Egypt, to get over another law passed in 1961 prohibiting aid to countries where a military coup took place.
The majority of congressmen at the Senate Foreign Affairs Committee, with a ratio equal to 1:16, approved the law in Wednesday's meeting.
The bill eases restrictions on aid to countries where the army interfers with rule.
Chairman of the Foreign Affairs Committee, Senator Robert Menendez, the first meeting to vote on the bill dubbed "Egypt Assistance Reform Act of 2013," which has been closely monitored bt White House officials.
A Congress source said the ratification of the new law has broad implications on the economic and security assistance provided by the United States to countries after a coup.
Spokesperson for the National Security Council Bernadette Meehan said that the US administration will continue to coordinate with Congress to ensure Egypt's access to aid.
Under the proposed legislation, the secretary of state can apply for a waiver of the suspension of aid for a period of 180 days.
The secretary of state has to submit a detailed report to the Congress justifying his request, and proving that continuing the aid protects the US national security. The report has to state that the government will be committed to restoring democracy in the country where the coup took place through fair elections.
Controversy erupted after 30 June over US military aid to Egypt as a military overthrow of an elected government, as was the case with Egypt when Defense Minister Abdel Fattah al-Sisi overthrew President Mohamed Morsy, would normally require the US to halt all aid to the country. However, the administration of US President Barack Obama tried to manuever around the law by not calling it a "coup."