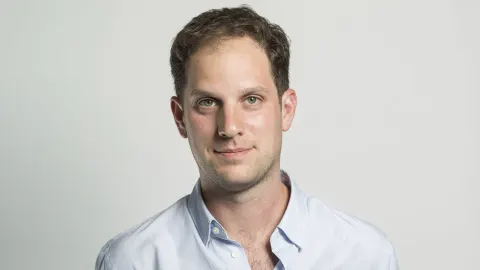 Evan Gershkovich, the Wall Street Journal reporter who is being held in Russia, has been designated as wrongfully detained by the US State Department.
"Today, Secretary Blinken made a determination that Evan Gershkovich is wrongfully detained by Russia," State Department principal deputy spokesperson Vedant Patel said in a statement Monday.
The designation underscores the United States government's statements that the espionage charges against the reporter are baseless, and it will empower the US government to explore every avenue to try to secure his release.
Gershkovich's case will now be handled at the State Department through the Office of the Special Presidential Envoy for Hostage Affairs.
Both of the Americans who have been recently brought home from Russia — Trevor Reed and Brittney Griner — had been designated as wrongfully detained, and were freed in prisoner swaps.
Paul Whelan, who remains imprisoned in Russia, also has been declared wrongfully detained.
In his statement, Patel said the "U.S. government will provide all appropriate support to Mr. Gershkovich and his family."
"We call for the Russian Federation to immediately release Mr. Gershkovich," he said. "We also call on Russia to release wrongfully detained U.S. citizen Paul Whelan."