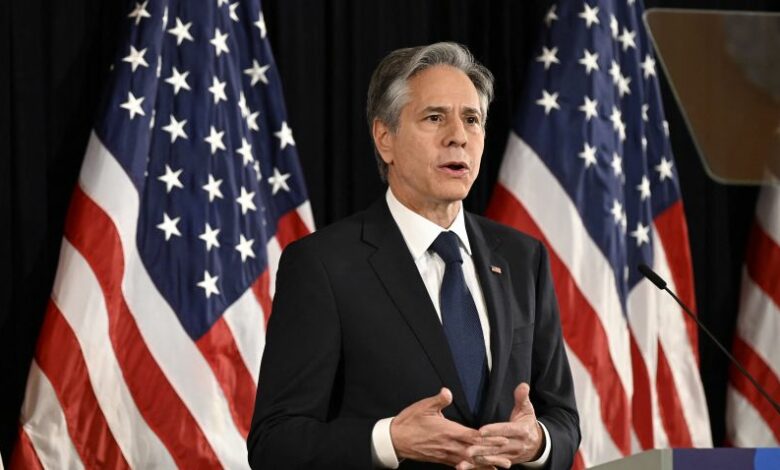 US Secretary of State Anthony Blinken on Tuesday hailed Egypt's release of activist Ahmed Doma during a phone call he made with his Egyptian counterpart, Sameh Shoukry, according to an official statement issued on Tuesday by the US State Department.
Egyptian authorities released Doma alongside numerous other activists on Saturday as part of an amnesty decision issued by President Sisi.
The pardon came after Doma spent 10 years of his 15 year imprisonment as part of a case dating back to 2011 in the wake of the January 25 Revolution. The ruling was issued by the 11th Circuit of Terrorism at the Criminal Court in South Cairo, and was upheld by the Court of Cassation in July 2020.
A member of the Presidential Pardon Committee Karim al-Sakka announced Saturday that 5,000 people have been released under presidential pardon since 2014.
"This decision confirms the seriousness of the political leadership and the state in caring for the issue of prisoners of conscience, and the continuity of rapid releases is a new scene that reflects the appreciation of the political leadership and the state for respecting other opinions," Sakka said.