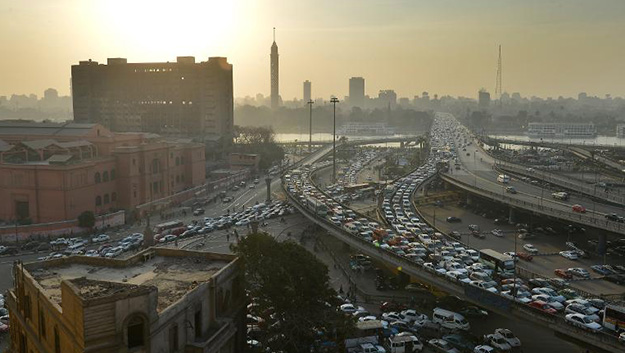 The first phase of the presidential initiative to replace aging vehicles is aiming to replace 250,000 obsolete cars in the governorates of Cairo, Giza, Qalyubia, Alexandria, Suez, Port Said and the Red Sea, Minister of Finance Mohamed Maait announced.
The minister said in mid-March that almost 60,000 Egyptians had registered on the initiative's website to replace their cars with alternatives that run on natural gas.
Under the initiative, private car owners can get 10 percent off of the cost of a new car, up to  EGP 22,000, and taxi owners can get a 20 percent incentive, up to EGP 45,000.
Maiit also announced new measures under which the initiative will expand, which include:
1 – A study to include cars in the free zone in Port Said. New governorates will join the initiative as soon as the infrastructure and technology are prepared, especially natural gas supply stations and scrapping yards.
2- Allowing new copanies operating in Egypt to join the initiative, provided that 45% their vehicles contain local component.
3 – Allowing those who have requested to replace their vehicles to amend and complete their data easily.
4- Allowing the public to change the type or color of the car by visiting the website, canceling the old request, and submitting a new application.
5 – Allowing citizens to register "replacement requests" as soon as two years have passed since the license for the obsolete car.
Maait added that a technical support team of technical support has been formed to help with technical problems that may arise during registration.
Edited translation from Al-Masry Al-Youm