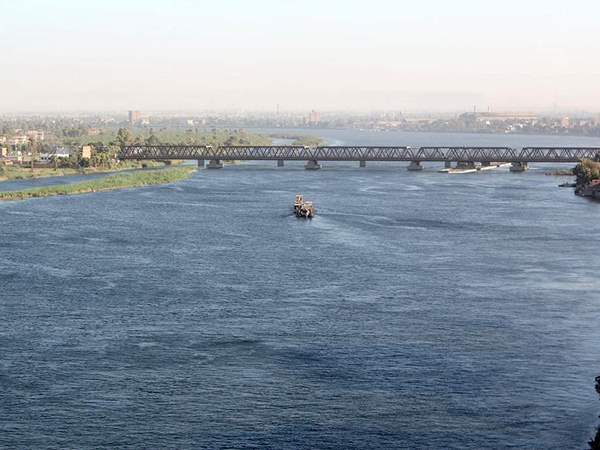 Egyptian Transport Minister Kamel al-Wazir on Tuesday said that the navigation corridor project between Lake Victoria and the Mediterranean Sea will be important to achieving developmental goals within Africa.
This project represents a vital transport artery for the development of intra-regional trade between the countries of the Nile Basin, he said, linking the north and south of the continent together.
Wazir's statements came during the opening session of the donor round table talks for the navigational corridor project between Lake Victoria and the Mediterranean Sea, during the Cairo Water Week.
He explained that the importance of the project stems from exploiting the competitive advantages of river transport in terms of saving fuel, reducing the cost of road maintenance, reducing traffic jams and environmental pollution, as well as preparing the business environment for opening new markets for investment.
Wazir indicated that institutional and legal studies, alongside training needs for the feasibility study phase were completed with a grant provided by the African Development Bank, estimated at US$650,000.
These studies were approved at the fourth meeting of the project's steering committee in October 2018. The committee recommended the establishment of two units to manage the project during the next phase, he said.
The first unit includes the countries of the main river (Egypt – Sudan – South Sudan – Ethiopia – Uganda) and is based in Egypt. The second unit includes the tributaries of the river (Uganda – Tanzania – Kenya – the Democratic Republic of the Congo – Rwanda – Burundi) and is based in Uganda.
Wazir said that the project was included in the list of priority projects in Africa's infrastructure program, which he hopes will find support from partners in NEPAD and COMESA.
Egypt's adoption of this project holds it responsible for pushing it forward, and he stated that it receives great attention from the political leadership.
"Since water is the common heritage of humanity, let us work hard to achieve this huge strategic project because of the great economic returns it brings to the Nile Basin countries, and thanks to our cooperation, we will be a cause of prosperity for the peoples of the continent and a decent life for future generations," Wazir said.