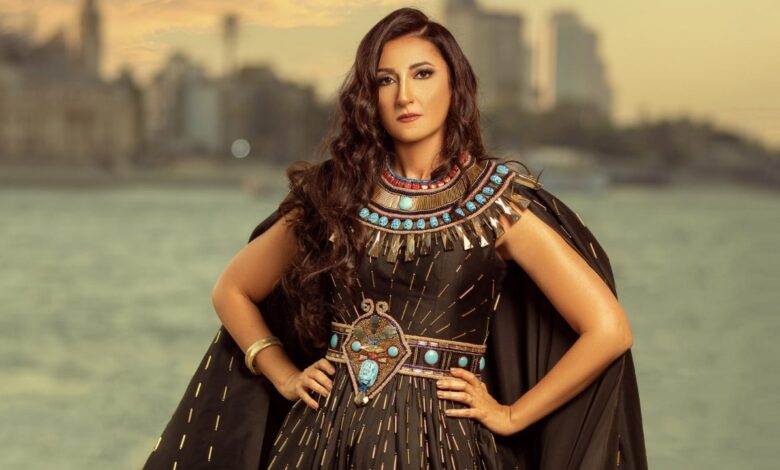 International Egyptian soprano Amira Selim uploaded a video of her performing a hymn titled 'The Virgin's Cradle' on Sunday, celebrating Christmas and the New Year.
Selim said "I found that this hymn is the best way to congratulate all Egyptians, and indeed the world, on Christmas and the New Year. The hymn is a short text in Latin compiled by the English poet Coleridge during a tour of Germany, and published in his book in 1817."
View this post on Instagram
"I put it on a folklore tune from Chile, distributed by the Tunisian musician and dear friend Skander Guetari, filmed and directed by Medhat Siidt, and it was filmed in the French capital, Paris," she explained.
She added, "I wanted to do something new and different to glorify the birthday of Christ, and because music is the language of humanity and the whole world can communicate through it, I chose that hymn because it is a Latin hymn and is easy for opera singers to sing."
"I translated it through a personal effort and searched the ancient texts, and presented it on social media to spread it to everyone."
Selim dazzled Egypt and the world with her voice after her participation in the celebrations of the Royal Mummies Procession.
She presented a song sung in the ancient Egyptian language, and said at the time that she had been learning the hieroglyphic language for months so that she could sing in it.
The dazzling performance was sung during in front of Egyptian President Abdel Fattah al-Sisi.