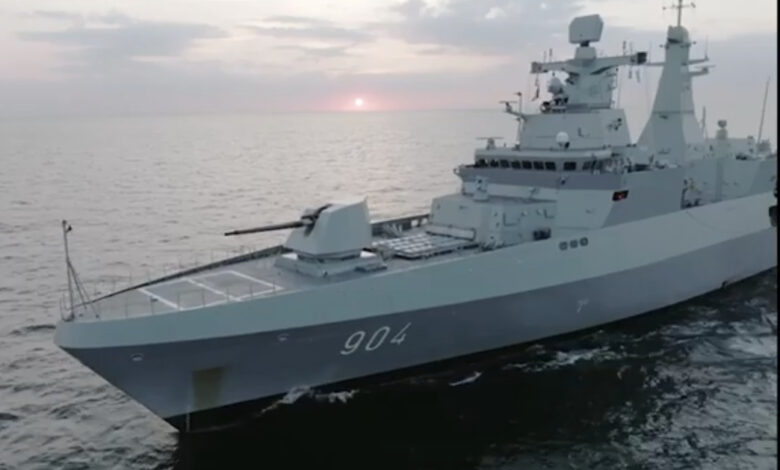 The Egyptian Armed Forces received its first MEKO-A200 frigate model, built by the TKMS company in the German SBN arsenal.
During the celebration held in Bremerhaven, Germany, the Commander of the Egyptian Navy, Ashraf Atwa, hoisted the Egyptian flag on the "Al Aziz" frigate, which is one of four MEKO-A200 frigates contracted between Egypt and Germany.
The new multi-mission frigate has the ability to sail for a distance of 6,800 nautical miles, at a maximum speed of 28 knots for a total length of 121.6 meters, and a displacement of 3,931 tons.
The Al-Aziz frigate has many technical characteristics and modern armament systems that enables it to carry out all combat missions at sea in times of peace and war, as well as facing various maritime threats on sea surface, in the air and under the surface, combating smuggling and illegal immigration, and securing the country's various natural resources at sea.
The frigate is further characterized by its ability to secure merchant ships passing through allied shipping lines and implementing humanitarian support operations in the disaster-stricken areas.