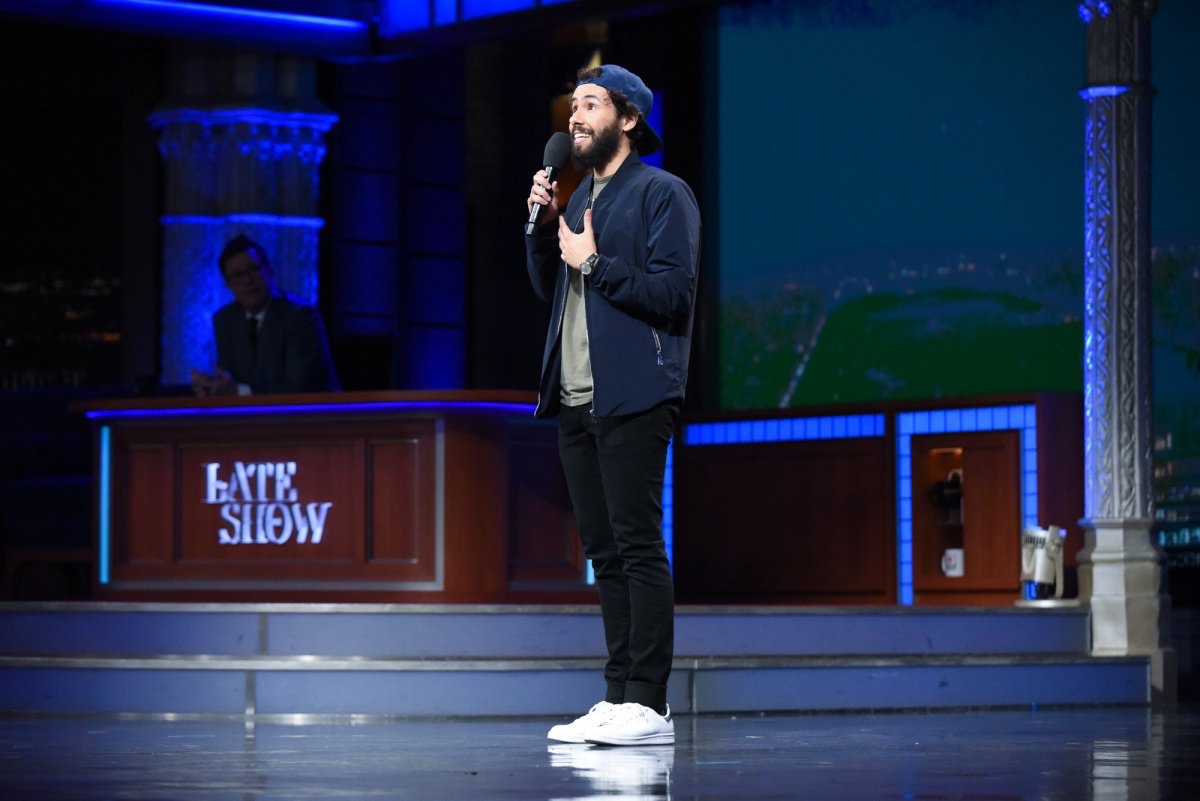 Egyptian-American Ramy Youssef on Sunday won the Best Performance by an Actor in a Television Series — Musical or Comedy award at the 77th Golden Globe Awards for his role on the Hulu series "Ramy".
Youssef beat out "Barry's" Bill Hader, "Living with Yourself's" Paul Rudd, "The Politician's" Ben Platt and "The Kominsky Method's" Michael Douglas for the award.
Not only does this mark Youssef's first Golden Globe win, it's also the first time a Hulu comedy series actor has nabbed the award according to the Hollywood Reporter.
"Ramy" depicts the actor's adolescence and childhood as he attempts to navigate his identity as an American born to Egyptian parents.
The show, which according to the Los Angeles Times is the first Muslim-American TV sitcom, tackles a number of sensitive cultural issues such as relationships outside of marriage, gender discrimination, and anti-Muslim bigotry.
Up at the podium Youssef thanked God for his accomplishments and said "There are tendencies to make a show of people you don't know, to make them look good.
"I wanted to lead with our problems and things people connect on a human level with."
He asserted that the show portrays the feelings that he himself struggled with during his journey. He also expressed hope that the show would inspire more people to tell stories.
Hulu's head of content Craig Erwich said in a statement that "Ramy Youssef is an undeniable talent not only as an actor but as a creator, comedian and producer. His unique voice and storytelling brought a fresh new perspective to the screen that resonated deeply with millions of our Hulu viewers."
He further praised Youssef's dedication towards unveiling human stories.
Youssef is on-board to star for a second season of "Ramy".
The 77th edition of the Golden Globes was hosted by Ricky Gervais at Los Angeles and broadcast on the NBC.
Photo credit: Ramy Youssef's Facebook page