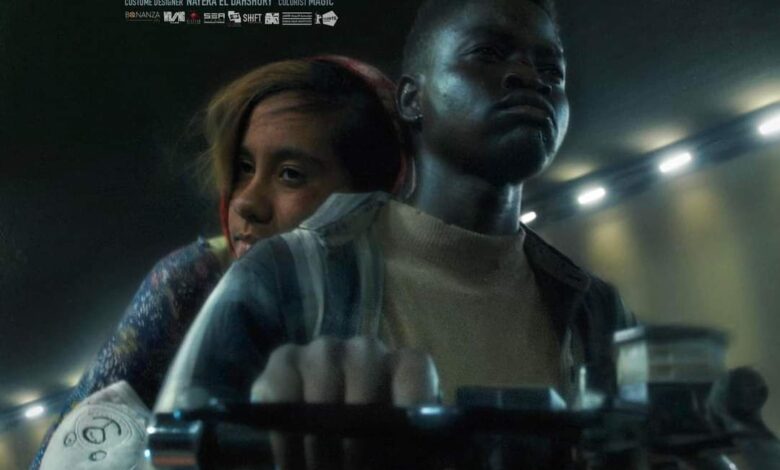 Bonanza Films, the company producing  'I Promise You Paradise' (Eissa) which screened at the 76th Cannes Film Festival announced that the film won the "Rail d'Or Award".
"We are very proud to announce that our short film "I promise you paradise" by Morad Mostafa won "Rail d'Or" for best short film in Semaine de la critique at Festvial de Cannes in its 76th edition," the company said on its official Facebook page.
I Promise You Paradise, directed by Mourad Mostafa, had a full screening as part of the competition in the Critics' Week.
It received praise from critics and the audience alike.
This comes in conjunction with the Cairo International Film Festival's selection of "I Promise You Paradise" to compete in the short film competition scheduled to be held from November 15-24.
The film follows the story of Eissa, a 17-year-old African immigrant in Egypt who, after a violent accident, tries to race against time to save his loved ones at whatever cost.
It stars Kenyi Marcellno and Kenzy Mohamed.
Directed by Mourad Mostafa, the film features director of photography Mostafa al-Kashef, with editing by Mohamed Mamdouh and a screenplay by Mourad Mostafa and Sawsan Youssef.
Mostafa stated: "I Promise You Paradise, is my fourth short film in which I continue the goal that I started in the previous works. The rest were all shown at the Clermont-Ferrand Festival."
"It tells the story about non-Egyptians, specifically Africans who live in Egypt. I am the son of a working-class area that is considered by far the largest gathering of Africans in Egypt. I therefore see that we need to tell local stories that take place in Egypt from the eyes of different heroes," the director added.