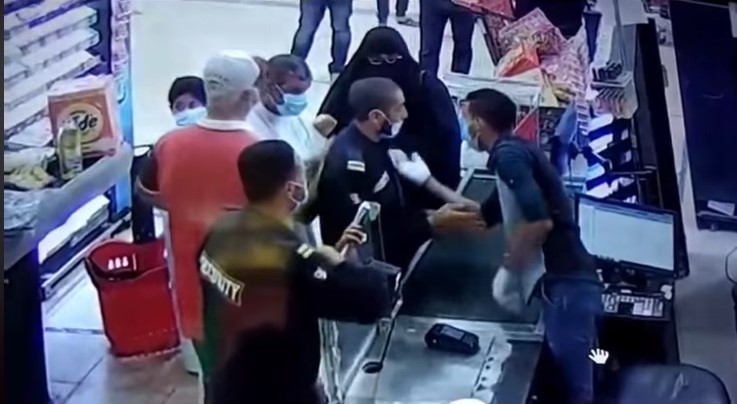 Minister of Immigration and Egyptian Expatriate Affairs Nabila Makram on Sunday followed up with the Consul General of Egypt in Kuwait Hesham Asran regarding an incident where an Egyptian cashier in Kuwait was assaulted while at work.
https://www.facebook.com/AlmasryAlyoum/videos/3375216212546660/?v=3375216212546660
The Kuwaiti citizen was promptly arrested with police filing a misdemeanor case to court, Asran said.
Makram praised Asran and the Kuwaiti authorities' swift reaction to the incident and for not discriminating in their treatment between Egyptian and Kuwaiti workers.
According to Asran this case will not worsen the strong ties between both nations, and assured that hundreds of thousands of Egyptian workers are safe in Kuwait.
The Sabah al-Ahmed association, which owns the store the incident took place in, expressed its support for the cashier.
Assaults on Egyptian expatriates in some Gulf countries spur anger on social media from time to time.
In September 2019, three individuals broke into a mobile phone shop in Kuwait and beat two Egyptians working there.
Kuwait's Criminal Court sentenced a male citizen in September 2018 to 17 years in prison for brutal physical assault of an Egyptian expatriate during working hours at a motor repair shop in the industrial Shewaykh District.
Edited translation from Al-Masry Al-Youm