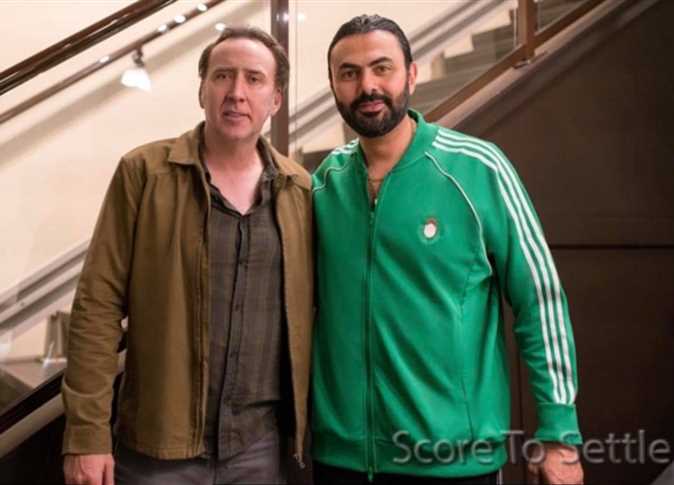 Director Shawn Ku's "A Score to Settle", released on August 2, pits Egyptian star Mohamed Karim against acclaimed actor Nicolas Cage.
The trailer shows some conflict between Karim (Jimmy) and Cage (Frank), united in scenes of thrilling action and violence.
Karim is Jimmy, a man who does not fear death. The difficult role required Karim to prepare for many months, and is a strong step forward in American and international cinema for Egyptian and Arab artists, especially as it is far from the traditional stereotypical roles common in Hollywood.
A Score to Settle revolves around Cage, who plays the role of a professional assassin trying to take revenge on his former bosses (including Jimmy) after being imprisoned for more than 20 years.
Karim has an acclaimed movie acting career between Egypt and the United States; after finishing high school in Los Angeles he was inspired by Hollywood film making, and his passion for cinema helped in launching a successful acting career across Egyptian films and TV series.
The film was first screened at a number of international film festivals before it's wide release.
Edited translation from Al-Masry Al-Youm