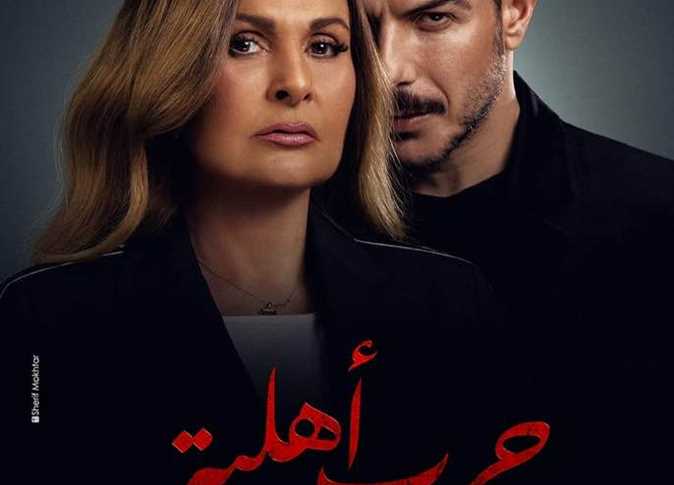 Producer Gamal al-Adl launched the first promo for his new series "Harb Ahleya" (Civil War), starring Yousra and Basil al-Khayyat.
The cast will resume filming the rest of the action scenes in more than one filming location, with the show set to air during the Ramadan season.

Other actors include Gamila Awad and Arwa Gouda. The show is written by Ahmed Adel and directed by Sameh Abdel Aziz.
The promo displays the actors engaged in conversations and the problems they will deal with in the show.
Yousra's career has been packed with significant accomplishments, such as being one of the few Arab stars to be on the Oscars red carpet this year.
Back in 2019, the actress was even invited by the Academy of Motion Picture Arts and Sciences, the prestigious organization behind the Oscars, alongside fellow Egyptian artists Mohamed Hefzy, an acclaimed producer and screenwriter, and Amr Salama, the director of Sheikh Jackson (2017).
As if that wasn't enough, Yousra is even a United Nations Goodwill Ambassador, and earned a spot on Arabian Business magazine's "World's 100 Most Powerful Arab Women" list, as well as their "50 Most Influential Arabs" list, according to her profile on The American University in Cairo's website.
Yousra has racked up more than 60 global and local awards, including the Cinema award at the Arab Women of the Year ceremony in London. She has also taken part in numerous film festivals, including the Cannes Film Festival and Venice Film Festival.