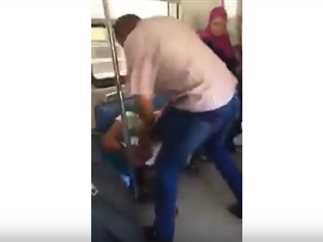 On Monday, Facebook users circulated a video of a child being beaten by a policeman, in an attempt to take him out of a metro vehicle by force.
In the video, the child – a street vendor – screams out pleas for the policeman to stop beating him, and allow him to continue selling his goods in the metro car.
Spokesperson for the Ministry of Transport, Mohamed Ezz, commented that the child was removed at the request of female passengers, as he was violating regulations by mounting the vehicle allocated for female passengers only.
When he refused to descend willingly, the female passengers asked for the policeman's help.
Ezz called on passengers to immediately report street vendors through the Metro Hotline 16048.
Edited translation from Al-Masry Al-Youm