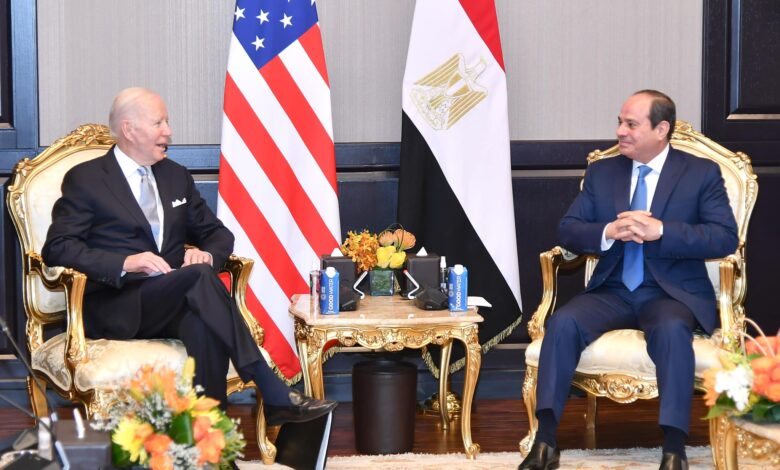 President Abdel Fattah El Sisi asserted the strength of ties binding Egypt and the US, saying that Egypt-US relations have not change for more than 40 years, pointing out that the two countries share identical views vis-à-vis an array of issues.
During his meeting here Friday with US President Joe Biden, on the fringe of the UN climate conference, COP27, President Sisi referred to the launch of the human rights strategy in Egypt and an initiative for national dialogue, highlighting Egyptian efforts in this regard.
President Sisi said Biden's visit comes in conjunction with the centenary of the establishment of diplomatic ties between Egypt and the US.
Sisi pointed out that Egypt launched the national dialogue initiative in April and the presidential pardon committee, highlighting Egyptian efforts in this regard.
The president said his meeting with Biden reflects the strength of Egypt-US ties, that would help further promote cooperation in the climate sphere.
He also valued his meeting with US Speaker Nancy Pelosi and her accompanying delegation as they discussed a number of key issues.