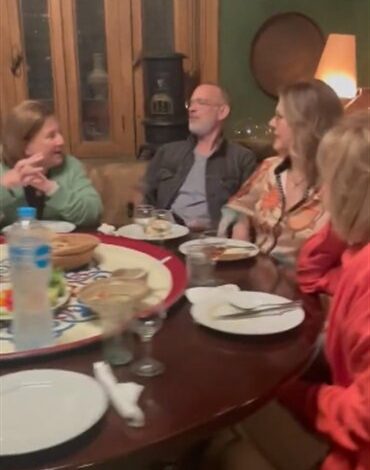 Photos of Hollywood actor Tom Hanks dining in a Zamalek restaurant with his wife, Rita Wilson, went viral across social media.
Hanks' latest film is "A Man Called Otto", released on January 13, 2023, in theaters around the world.
The duration of the film is two hours and 6 minutes, and it was produced by Columbia Pictures. The drama comedy garnered US$64.2 million in four American theaters, and $44.8 million in different theaters around the world.
"A Man Called Otto" is a remake of the original film based on the "A Man Called Ove" novel by Fredrik Backman.
The film revolves around Ove, a man with a stern attitude who treats people he doesn't like as if they were thieves caught outside his bedroom window. He has firm principles, and strict procedures, and his neighbors call him "the bitter neighbor from hell".
"A Man Called Otto" is directed by Marc Forster, written by David Magee, Fredrik Backman, Hannes Holm, starring Tom Hanks, John Higgins, Tony Bingham and others.