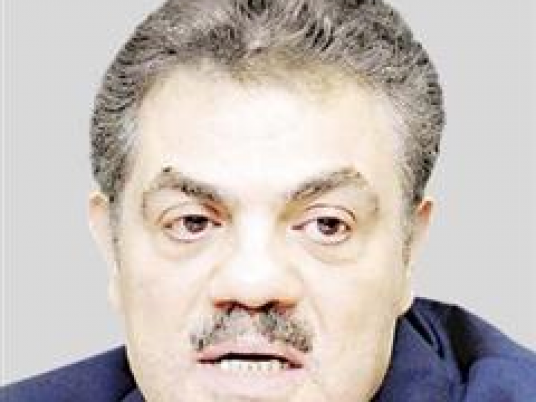 The 95-year-old Wafd Party has decided to join another electoral list vying for seats in the upcoming parliamentary elections slated for 22 March, its chairman said in a press conference on Saturday.
Al-Sayyed al-Badawy said his party would submit 20 of its candidates to the proportional lists system as part of the For the Love of Egypt (FLE) list led by retired intelligence official and security expert Sameh Seif al-Yazal.
While the Wafd Party is already leading a coalition comprised of the Egyptian Social Democrats and other lesser-known parties, the FLE is composed of several political and activist figures, most notably former Foreign Minister Mohamed al-Orabi, head of the Egyptian Trade Unions Federation Gebaly al-Maraghy and former Information Minister Ossama Heikal.
A number of politicians have expressed concerns that the FLE is the state's favorite among competitors for the polls. The presidency, however, has stressed it is neutral to all runners.
The Wafd Party will be competing for both single-winner and list-based seats, according to Badawy.
"The decision to participate in the elections was based on the Wafd Party's anxiousness to stand by President Abdel Fattah al-Sisi and not embarrass him by withdrawing from the elections."
Seif al-Yazal told Al-Masry Al-Youm that his new list, which includes Wafd members, will be submitted to the High Elections Commission on Sunday.
Meanwhile, The Egyptian Social Democrats Party, formerly allied with the Wafd coalition, has decided to move to another electoral list, Sahwat Misr (Egypt's Renaissance). This maneuver is an apparent objection to the merger with the FLE. The party said it would also compete for both the proportional list and the individual bid.
Party Chairman Mohamed Abul Ghar told Al-Masry Al-Youm that For the Love of Egypt represents a challenge for other political groups due to rumors that it benefits from genuine support from the state. He accused authorities of urging participants to either join the list or abstain from running in the elections.
Abul Ghar said he does not think President Abdel Fattah al-Sisi is openly supporting the FLE but is, at least, ok with the practice.
FLE leader Seif al-Yazal, meanwhile, has rebuffed Abul Ghar's claims, citing them as electoral propaganda.
Abdel Galil Mostafa, the Sahwat Misr leader, has demanded the presidency be neutral to all competitors. In a statement on Saturday, Mostafa said the presidency should be wise enough not to support any electoral group.
Based on the electoral system, candidates compete for 120 seats in the House of Representatives through a proportional list system, while 420 seats are sought by individual runners (partisan or independent). Twenty-seven seats are filled with MPs appointed by the president of the country, according to the law.
Edited translation from Al-Masry Al-Youm