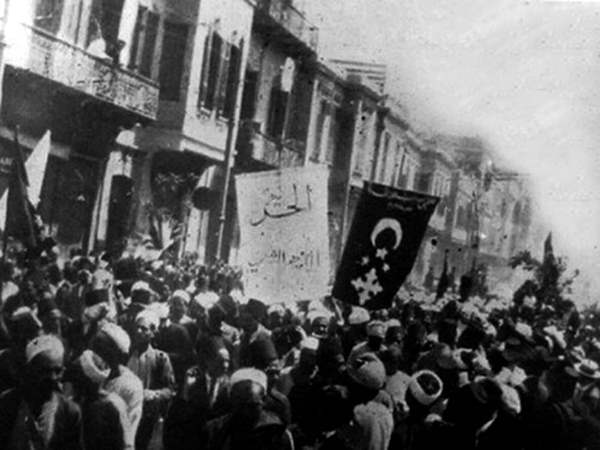 Egypt's al-Wafd Party celebrated the 100th anniversary of Egypt's 1919 revolution in the house of late leader Saad Zaghloul on Sunday, amid pro-al-Wafd cheers of "We die and Egypt lives".
Members posted up the party's flags and photos of Saad Zaghloul and his wife Safia on the house's walls, as they visited the shrine of Saad Zaghloul.
President of the party Bahaa al-Din Abu Shoka said that the 1919 revolution was a symbol for the free will and struggles of the Egyptian people. He asserted that to this day the party continues to be a defender of the Egyptian state and guardian of the mainland since the 1919 revolution.
The party has been powerful and committed to the national principles since the former leader of the Party Fouad Pasha Serageldin reestablished it in 1984, Shoka explained.
He explained that back in 1919, three million people delegated Zaghloul to ask for the country's independence from the British occupation during the revolution, which historians continue to study since it's outbreak a century ago.
Egyptians of all classes, people including farmers, Pashwat (a higher rank in the Ottoman state granted to governors, generals, dignitaries and others), women and youth participated in the revolution against the British occupation, Shoka said.
Shoka has memorized and taught Zaghloul's mottos such as "Right above nation—nation above the government" which instilled the principle "Nation is the source of authority" and the "Crescent with the Cross" which installed the principle of national unity.
Edited translation from al-Masry al-Youm