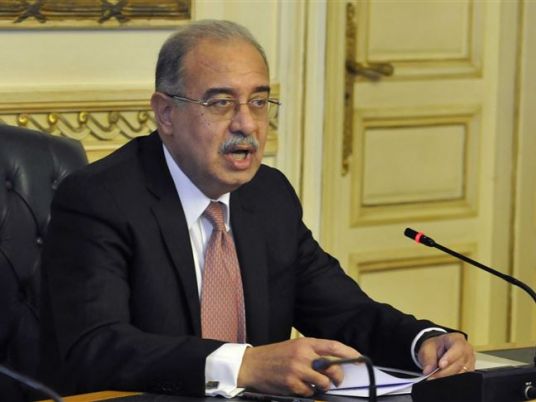 Prime Minister Sherif Ismail said that workers in Egypt's public sector will receive a wage increase in the coming period. He also announced that a large number of citizens who meet the requirements will be joining the social protection program of Takaful and Karama (Solidarity and Dignity).
Ismail said in a statement to Al-Masry Al-Youm that the general budget for next fiscal year, which was approved by the government a few days ago, includes an increase in subsidies for many commodities for the lowest income groups.
He added that these measures, which will in greater detail be announced soon and presented to Parliament, come as a way to mitigate the effects of the economic reforms that Egypt has embarked upon.
Ismail stressed that the economic reform program is ongoing and that social protection programs are a top priority for the government.
The government plans to improve services provided to citizens, especially in the health sector, after the population recently surpassed 100 million, according to Ismail, referring to the comprehensive health insurance program recently approved by the government.
The comprehensive health insurance program is an initiative that aims to encompass all citizens. Doctors and staff working in hospitals will also be able to benefit from it, said Ismail. He added that the government has plans to develop the education and transportation sectors, saying that the railway and metro will be modernized, and new buses in various governorates will be introduced.
Edited translation from Al-Masry Al-Youm