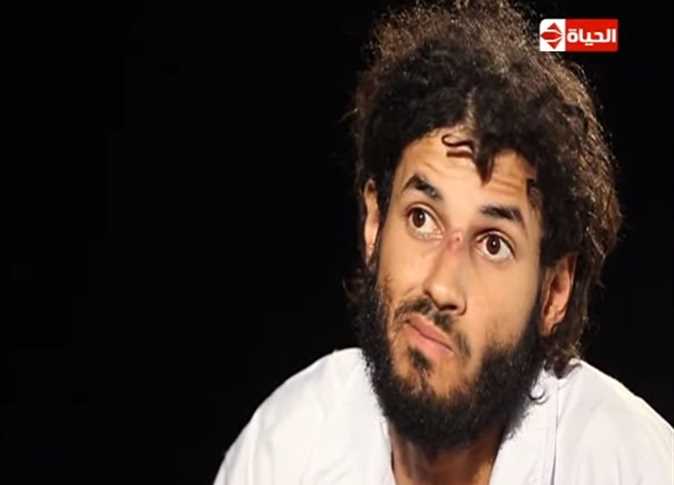 In an interview broadcasted on Thursday evening on privately-run TV channel Al-Hayah, the sole militant who survived the Egyptian army's counter-insurgency operation against the suspected perpetrators of the October 20 al-Wahat al-Bahariya attack identified himself as the Libyan national Abdel Rahman El-Mosmari, born in 1992 in the Libyan city of Derna.
He explained that his task with the Wahat attackers was to provide logistic support to the group, such as food and clothes. He added that the group's leader was a former Egyptian army officer named Emad El-Din who was known in the group as Sheikh Hatem.
Regarding his first meeting with the leader, El-Mosmari said that Sheikh Hatem had been part of what is known as the Mujahideen Shura Council in Derna, an alliance of Islamist groups linked to al-Qaeda, established in December 2014.
"Sheikh Hatem decided to leave the Mujahideen Shura Council in Derna and establish a new militant group aiming to apply Islamic Sharia law in Muslim countries, and he decided to start with Egypt," El-Mosmari explained.
In early 2015, El-Mosmari met Sheikh Hatem in Derna where he was working as a builder of Improvised Explosive Devices (IEDs). There he found out that Sheikh Hatem had left IS after the July 2014 Farafra attack that killed 30 army personnel and was claimed by the Sinai-based Ansar Bait al-Maqdis group, which pledged allegiance to IS in November that year.
El-Mosmari explained that Sheikh Hatem established his own group, which adhered to al-Qaeda ideology, but had no official links to al-Qaeda's central leadership, and consisted of 17 people.
On the group's sources of logistic support when it moved its operations from Libya to Egypt, El-Mosmari said that it was depending on donations and spoils taken through confrontations with local tribes guarding the Egyptian-Libyan border.
Regarding the details of the Sheikh Hatem group's entry into Egypt, the militant stated that it took nearly one month for them to enter the country due to technical problems with the vehicles they were travelling in.
"When we entered Egypt, we managed to penetrate desert areas close to Upper Egypt's governorates such as Qena, Sohag and Assiut. However, we did not stay there for a long period and moved to the area of al-Wahat al-Bahariya in January 2017 till the occurrence of clashes with police on October 20," he noted.
El-Mosmari also said that the Sheikh Hatem group was receiving logistic support from another anonymous militant group, adding that during their time in al-Wahat al-Bahariya, a number of the militants who were part of the IS cell that carried out the Minya bus attack last May came to them and declared their wish to join the Sheikh Hatem group.
During the time between the 20 October Wahat clashes and the Egyptian army's counter-insurgency operation against the Sheikh Hatem group, El-Mosmari said that they spent 13 days moving between different parts of the desert surrounding the Wahat area until the Air Force targeted them.