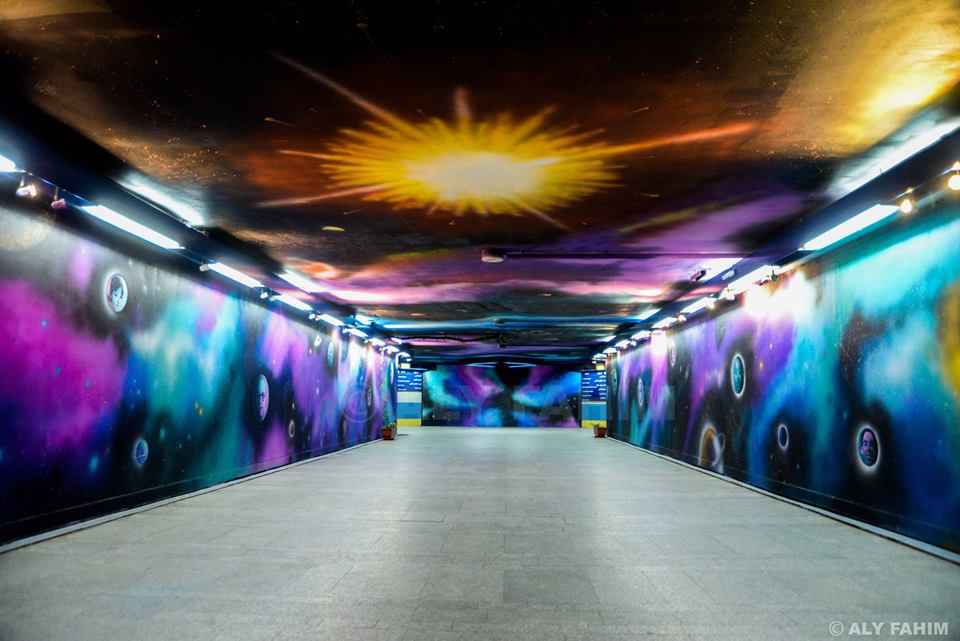 Cairo's Opera metro station is a station like no other. Situated in Cairo's cultural hub close to the Opera house that has hosted some of the most spectacular performances ever, the station is like the magic gate to all that is sophisticated and wonderful. Sadly, the metro station has fallen victim to neglect, with its walls turned into a dull shade of grey.
However, a group of eleven artists that goes by the name of "Mobdeoon" (Innovators) decided to breathe life into the station's walls. With spray colors and three weeks of tireless work, "Mobdeoon" colored the station's walls to represent the solar system. In each "planet" shone the face of a famous Egyptian figure.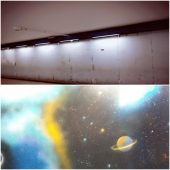 "We began our initiative to bring color to Egypt two years ago," says Sara Youssef, member of "Mobdeoon". "Our first work of art was the painting in Masr El-Gedida in front of the court."
Since then, "Mobdeoon" have been looking for a place to inspire their next piece of art. So they thought of the Opera Metro station. "We thought the place was perfect because it was situated so close to the Opera, Cairo's cultural hub. We wanted all categories of society to enjoy the art around the area."
So the group called the Metro managers and presented their idea and were met with enthusiasm.
"At first we faced difficulties, especially with obtaining permits, we also could not find anyone to sponsor us until the Metro offered to do so. The Metro offered to buy all the utensils we needed to continue our artwork, because, while we did not seek to profit from our artwork we did not have the means to finance it either," says Youssef.
The team worked tirelessly for three weeks from 9 am to 7 pm. "It took all of our mid-year vacation," says Youssef.
However, the result was worth it. The beautiful wall features Egypt's  most famous artists such as Umm Kolthoum and Mohamed Abdel Wahab. As for why the artists chose to feature old icons Youssef said, "we wanted the blend the old and the new."
"We live in a century that suffers a lack of art, so we wanted to do something beautiful to make you stop and marvel."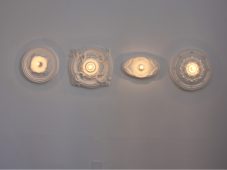 "Mobdeoon" were happy to see how their work has progressed since their first work two years ago, Youssef says. "It was a chance to rediscover ourselves and how we've grown artistically. There was definitely better coordination than last time."
As for the future, the group does not plan to stop spreading their art anytime soon, they're just hoping for support and a little bit of trust. "I hope the government could just help provide us with the needed material to do our art. We also aren't asking for a great deal of money, only to be rewarded fairly for our time and effort."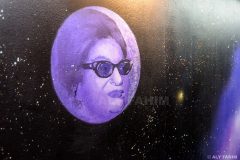 "But, most importantly, we are looking for the government to have some faith that young people can get the job done."