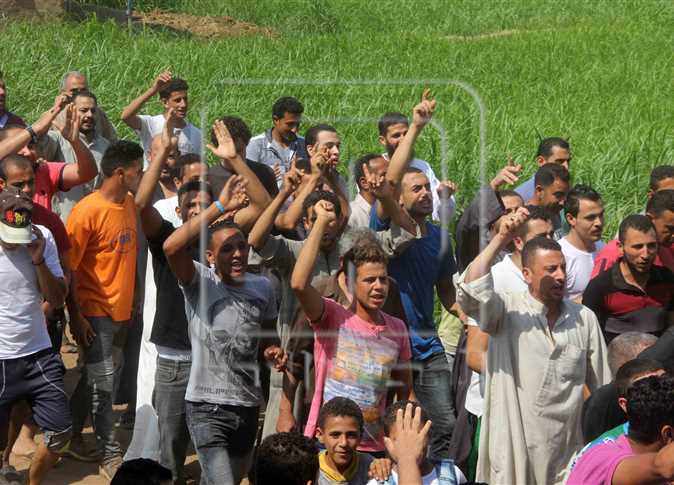 Warraq island families have devised a list of demands regarding the government project to develop the area. The government started negotiations with al-Warraq residents in June after they clashed with police forces overseeing demolition orders for buildings that authorities argue have been illegally established on state land.
Warraq residents formed a council representing all the families living on the island after clashes with security forces. The council includes one representative from each family, who is elected by its members. The council is entitled to discuss all issues pertaining to the development of the island as well as to negotiate with the government.
"The council's list of demands include: no negotiations or discussions with any official until the government submits the urban and development plan to the council so there is community dialogue to avoid any potential for damages and to determine the position of the people on it," Yahya al-Shahat, a member of Council of Warraq Families, said.
He added that subcommittees of the council have no right to issue any decisions until they get back to the founding council itself and that no individual has the right to meet any official unless commissioned by the council.
He explained that the demands of the people also include the legalization of the conditions of cultivated land and buildings established on state property, adding that it had happened in other governorates, either through rent or purchase. "These lands with us are from usufruct contracts from the government," he said.
The people renewed their demand for the murderer of Sayed Ali to be tried in court and for the victim's family to be compensated. Said was killed during the clashes between the people and the police on June 16.
A number of design plans for Warraq island that were prepared by an Egyptian and Emirati-Singaporean contracting company, that if carried out would turn it the area a business hub, went viral online following the clashes.
Al-Masry Al-Youm verified the circulated photos, confirming they belong to Emirati-Singaporean company RSP and local firm Cube Architects. The two companies published photos of the sketches for the Warraq Island development project on their official websites.
The Egyptian government contracted to develop the land with RSP on March 31, 2013, according to the company website.
The Housing Ministry denied that there were any contracts between the two companies and the ministry, stressing the absence of any negotiations or consultations with them.
Edited Translation from Al-Masry Al-Youm