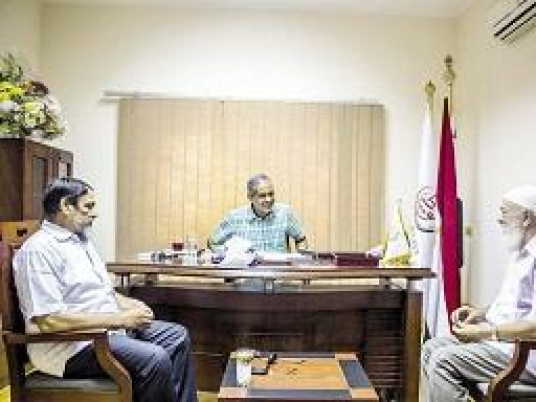 The moderate Islamist Wasat Party has declared it revised its policies since the release of its leader from custody detention last month, yet another sign that it might break with its past support for deposed president Mohamed Morsi.
Belal Sayyed, the party's spokesperson, said the party has "reevaluated its political stance and reread the scene to kickstart a new phase that will see major changes". He told Al-Masry Al-Youm on Tuesday that the party was going to discuss a restructuring process during its upcoming meetings, noting that the planned changes are "for the good of the nation".
The Wasat Party withdrew from the National Alliance to Support Legitimacy in 2014. The latter organization had led protests demanding former president and Brotherhood leader Mohamed Morsi's reinstatement before it was banned in late 2014.
Party chairman Abul-Ela Mady was released from custody last month pending trial over charges of inciting violence between Morsi supporters and opponents in 2013, following the former president's overthrow. Mady was reportedly back to politics shortly after his release.
Wasat said in a statement on Monday that it was different from the Brotherhood and "even in competition with it". It said its support for Morsi's presidency sought to "ensure success for the first democratically-elected president, regardless of his identity".
Edited translation from Al-Masry Al-Youm