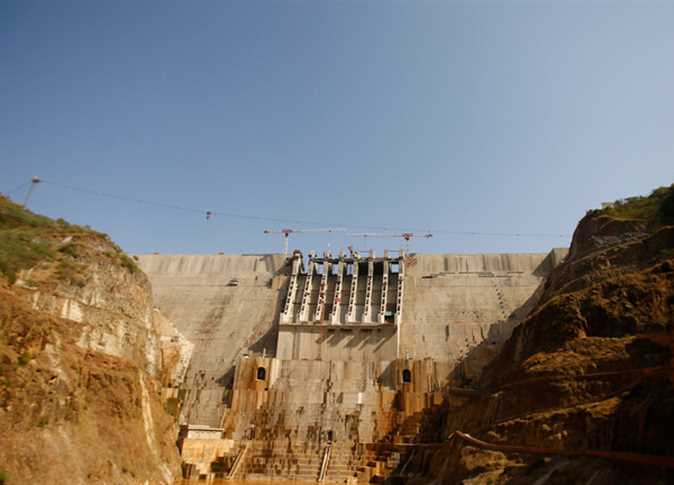 The United States is set to host on Monday a meeting of the Ministers of Foreign Affairs and Water Resources of Egypt, Sudan and Ethiopia, under the auspices of US Secretary of the Treasury Steve Mnuchin, to continue negotiations over the Grand Ethiopian Renaissance Dam (GERD).
The meeting is scheduled to resume discussions between the ministers of the three countries regarding rules for filling and operating the GERD, with the Egyptian side committed to reaching a fair and balanced agreement. Representatives from the World Bank will also attend the talks.
Cairo previously hosted the second round of GERD talks on December 2, which was attended by World Bank officials and representatives from the United States, in order to resolve conflicts related to filling and operating the new dam.
The first round of talks, held November 15-16 in Addis Ababa, focused on filling the GERD's reservoir in light of the hydrology of the Nile River during periods of prolonged drought.
Washington kick-started negotiations on November 6 with a meeting between the delegations of Egypt, Ethiopia and Sudan, which was attended by the US Secretary of State and the president of the World Bank Group. The delegations of the three countries agreed during the Washington meeting to reach an agreement on filling the dam by January 15, 2020.
In October, the Egyptian Ministry of Water Resources and Irrigation said that negotiations with Ethiopia had reached a dead end after the two sides failed to arrive at an agreement on filling the GERD.
The Egyptian government blamed the failure of the talks on obstacles from the Ethiopian side.
Egypt relies considerably on the Nile for freshwater and has voiced anxieties that the GERD would negatively impact its water supply since Ethiopia began construction of the dam. Ethiopia, however, has maintained the importance of the project to the Ethiopian economy.
During the last round of talks held in Washington, Ethiopian Foreign Minister Gedu Andargachew said that Ethiopia is committed to exercising its right to fair use of the Nile.
He added that the primary goal of the dam is to save energy, not harm Ethiopia's neighbors, pointing out that 70 million Ethiopians currently live without access to electricity.
More than 68 percent of the dam has been completed, and turbines that could begin to produce electricity next year are nearly finished, according to The Ethiopian News Agency.
Edited translation from Al-Masry Al-Youm