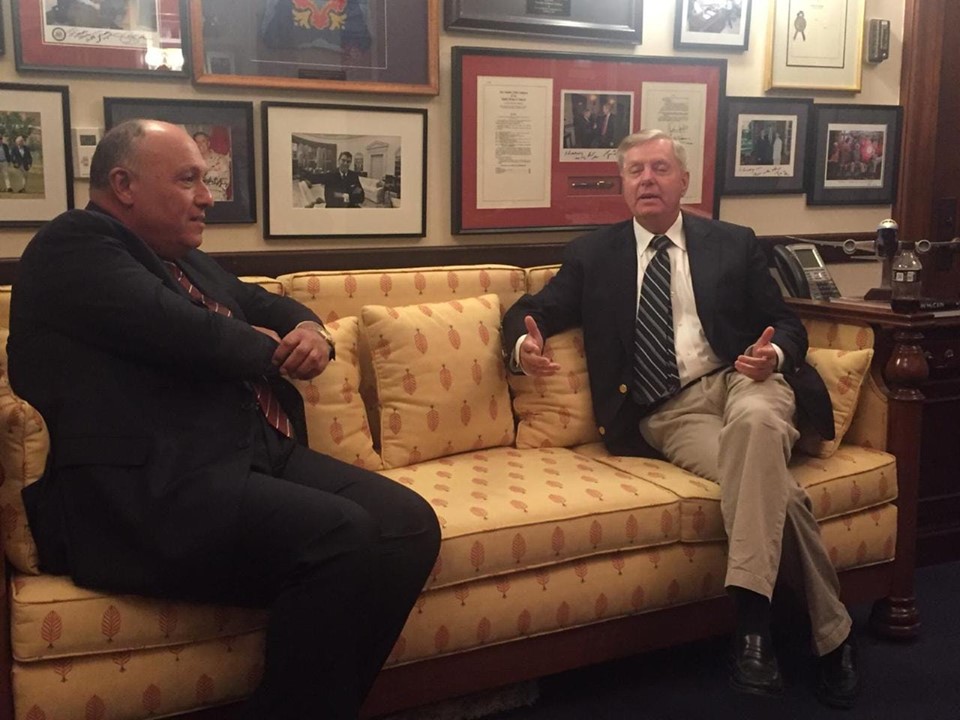 Foreign Minister Sameh Shoukry affirmed in a statement on Thursday that the meetings held in Washington, DC on the Renaissance Dam crisis led to positive results that will set the course for negotiations with a clear and specific timetable.
Four urgent meetings were arranged between the water ministers of Egypt, Sudan and Ethiopia with the participation of US and Wold Bank representatives. The meetings were organized to facilitate an agreement on the filling and operating rules for the dam.
An agreement should be reached by January 15, 2020. The four meetings included two in Washington at the invitation of US Treasury Secretary Stephen Munchin to assess progress in the negotiations.
In the press statement issued following the US-sponsored Washington meetings, Shoukry expressed President Abdel Fattah al-Sisi's deep appreciation for President Donald Trump's sponsorship of these negotiations, his reception of the ministers of the three countries, and the constructive and pivotal role in the negotiations played by the US, which reflect deep Egypt-US strategic relations.
The results will contribute to an agreement on the filling and operation of the Renaissance Dam, which will promote stability and development in the East African region, said the statement.
Shoukry praised the constructive role the US Treasury Secretary played in the meetings and the attention he paid to the matter.
Egypt seeks to reach a balanced agreement that will enable Ethiopia to achieve its purpose in constructing the Renaissance Dam, which is to generate electricity, without harming Egypt's water interests and rights, he asserted.
The US president announced that the US would help mediate the long-running dispute over the Ethiopian Renaissance Dam, which is currently being built. He described the meetings in a post on his Twitter account and said that they had gone well.
The US president published a picture of a meeting with the foreign ministers of Egypt, Sudan and Ethiopia, US Treasury Secretary Stephen Munchen and senior adviser to US President Jared Kushner.
Edited translation from Al-Masry Al-Youm