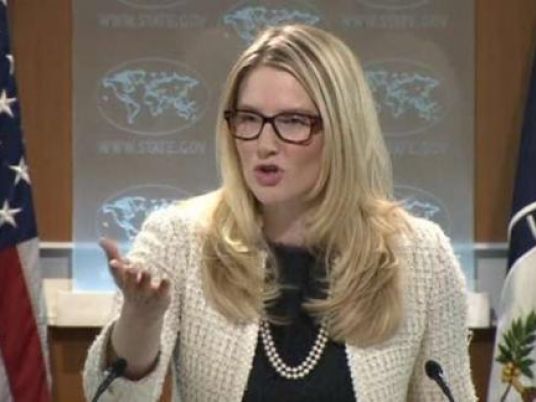 Washington has welcomed the acquittal of 26 men accused in December of committing actions of "debauchery" inside a popular bathhouse in Cairo, but voiced suspicions whether the law would ensure protection of human rights in the future.
The Azbakiya Misdemeanor Court acquitted on Monday 26 people of practicing homosexuality inside the bathhouse. Photos and video clips of the men taken out the facility half-naked were widely circulated.
"We welcome the court's decision that brought this case to a just conclusion; obviously continue to stress the importance of protecting the human rights of all Egyptians," US State Department spokesperson, Marie Harf, said during the
daily press briefing
on Monday.
Asked whether the US has concerns that prosecution of individuals over sexulal orientations would continue despite the acquittal, Harf said she was not sure if legislation was the answer. "But clearly, we have ongoing concerns about the space for people in Egypt, whether it's to express themselves freely in terms of freedom of speech – for journalists, we've talked about a lot in this room – but sort of across the board. Obviously, protecting human rights is something we care very much about and do have ongoing concerns," she added.