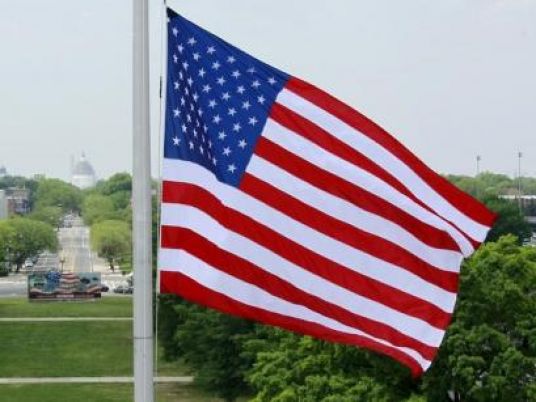 President Donald Trump's Middle East envoy has spent the week shuttling between Jerusalem, Ramallah and the Jordanian capital Amman on his first official visit to the region, pursuing quiet diplomacy and avoiding controversy.
A real estate lawyer who has worked for Trump for 20 years, Jason Greenblatt has met Israeli Prime Minister Benjamin Netanayhu, Palestinian President Mahmoud Abbas, Jordan's King Abdullah and other senior officials during a busy round of talks that US diplomats have described as a "listening tour".
Rather than some of the bold pronouncements Trump himself has made on the region – last month he said he didn't mind if there was a one-state or two-state solution to the conflict — Greenblatt, 49, has been circumspect, issuing a few tweets but not speaking to the media.
"President Abbas and I discussed how to make progress toward peace, building capacity of Palestinian security forces and stopping incitement," he wrote on Twitter, preceded by a picture of him shaking hands warmly with the Palestinian leader.
The readout from the Palestinians and King Abdullah after their meetings was positive, if largely sticking to standard diplomatic pronouncements about the importance of peace negotiations and their ability to transform the region.
Social media commentators were quick to point out that Greenblatt, an Orthodox Jew, had shown a notable degree of religious flexibility during his visit that may reflect a desire to be open and diplomatic: he has not worn his kippa, a skull cap worn by religious Jewish men, all week.
In official pictures, Greenblatt, a father of six who studied at a Talmudic high school and Yeshiva University, is usually seen wearing a black kippa, the type favor by devout men. Before landing in Israel, he posted a picture of his prayer shawl and other religious accoutrements.
"ULTIMATE DEAL"?
One of the criticisms Palestinians have made of Trump is that he is too pro-Israel, especially with his promise during the campaign to move the US embassy from Tel Aviv to Jerusalem and his soft-pedalling on Israeli settlement-building.
The settlements are built in the West Bank and East Jerusalem – seized by Israel in a 1967 war and occupied for nearly 50 years – where Palestinians want to establish their state and capital.
Since taking office, Trump has modified his positions to an extent, rowing back on any quick embassy move and calling on Netanyahu during their White House meeting last month to "hold back on settlements for a little bit".
The main point of discussion during five hours of talks between Greenblatt and Netanyahu on Tuesday was settlements, an Israeli official said, with the two sides seeking to come to an accommodation over how much Israel can build and where.
Netanyahu and Greenblatt will meet for more talks later on Thursday, before the US envoy returns to Washington.
"Our intention is to reach an agreed policy for building in settlements which is agreeable to us, not only to the Americans," Netanyahu said ahead of the meeting.
"Of course, this will help Israel after a period of many years during which we were not involved in such processes."
The Obama administration said Israel's settlement building was jeopardizing peace efforts, and Abbas has said they must stop before negotiations can resume.
US officials indicated that Greenblatt, who is officially Trump's special representative for international negotiations, would report back directly to the president on his trip, rather than to Trump's son-in-law, Jared Kushner.
They said it was the first of numerous visits he is expected to make to the region as the Trump administration pursues its goal of reviving negotiations between Israel and the Palestinians and striking what Trump calls "the ultimate deal".
(Reporting by Luke Baker in Jerusalem; Additional reporting by Ori Lewis in Jerusalem and Ali Sawafta in Ramallah; Writing by Luke Baker; Editing by Dominic Evans)