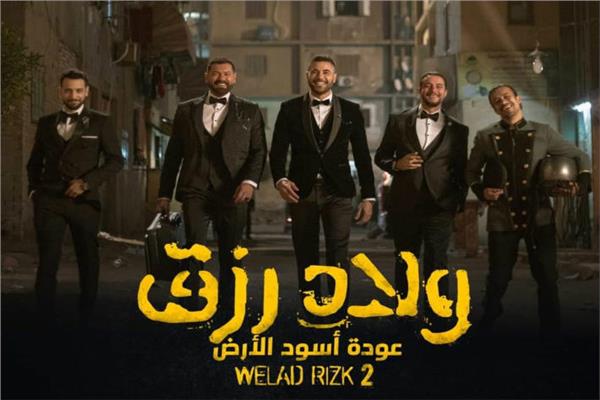 The revenues from Welad Rizk (Sons of Rizk) Part 2 by film director Tarek Alarian totaled LE4,089,172 million on Saturday, standing as the highest-earning Egyptian movie, followed by El Feel El Azraq (The Blue Elephant) Part 2, which earned LE1,806,049 million in revenues, said the Egyptian film production company Dollar Film.
Welad Rizq Part 2 stars Ahmed Ezz, Amr Youssef, Ahmed Dawood, Ahmed El Fishawi, Mohammed Mamdouh, Karim Qasim and Khaled El Sawi.
El Kenz (The Treasure) Part 2 by film director Sherif Arfa came in third place after earning LE212,904, followed by Enta Habiby w Bas (You Are My Only Lover), which earned LE72,675.
El Feel El Azraq Part 2 stars Karim Abdel Aziz, Nelly Karim, Hind Sabri, Iyad Nassar, Khaled El Sawy, and Sherine Reda.