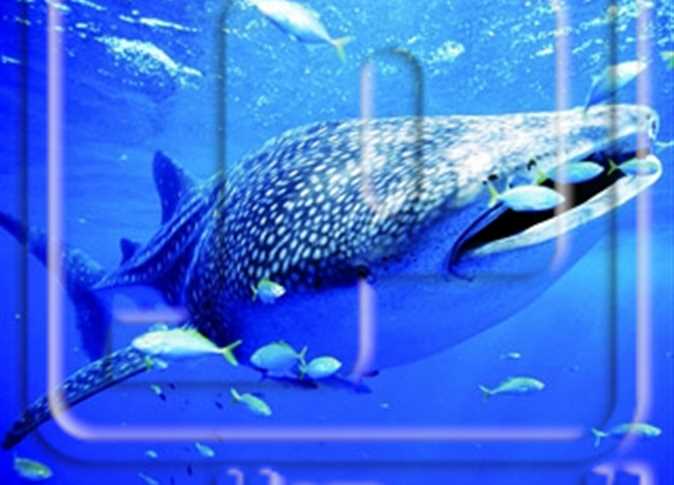 Divers and tourists spotted a whale shark off Hurghada coast on Saturday, along the Red Sea.
Whale sharks have become a frequent guest recently in the waters of Hurghada. Egyptian and foreign divers in the Red Sea caught photographs and even swam with the animal, considered a gentle giant of the ocean.
The Red Sea Protected Areas management issued guidelines in a statement for dealing with the whale shark, known as a "Bahloul" to the local fisherman due to the white dotted pattern on its skin.
Divers had previously spotted a whale shark at the Giftun Island, off Hurghada in July, and north of Marsa Alam in March 2017.
The Red Sea Reserves management also issued a statement back then on guidelines on how to deal with whale shark encounters, which are mostly seen in several areas in Marsa Alam and Hurghada.
The statement warned against trying to touch, ride or hunt the shark, as well as trying to change the course of its movement. It instructed monitoring it from a distance of at least three meters from the front and four meters from behind, and allowing it to move and behave normally.
Camera flashes may also aggravate the whale shark, said the Reserves management, adding that the shark poses no threat to those who do not disturb it.
The whale shark has appeared several times in three different areas across the Red Sea area, including Port Ghalleb, al-Fanous area, and between the two islands of Giftun, Red Sea Reserves manager Ahmed Ghallab said.
This shark likely came in from the Indian Ocean through Bab al-Mandab to the Red Sea, according to Ghallab.
Marine biologists consider the appearance of the animal a rare event, which demonstrates the success of protection efforts for the Red Sea's environment, along with Egypt's commitment to international agreements in this regard, leading to the settlement of the whale shark in the Red Sea.
Whale Sharks have no teeth, filtering in the water to feed. They owe its name to its gargantuan size, with the largest adults reaching up to 13 meters in length, making them among the largest species of fish. As they primarily feed on plankton, they pose no danger to humans.
Hunting whale sharks is banned in Egypt as the species is endangered, and concentrated efforts have been made to preserve the Red Sea ecosystem, home to several other rare and endangered species.
Edited translation from Al-Masry Al-Youm