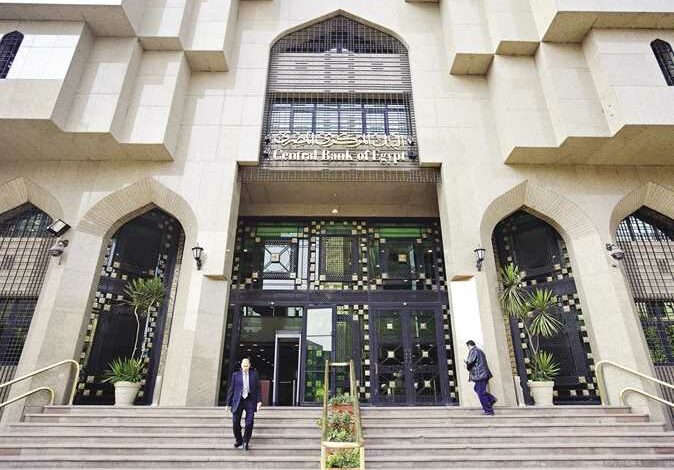 An economic expert expects that the Central Bank of Egypt would not resort to raising the interest rate at the next meeting of the Monetary Policy Committee.
This comes despite the US Federal Reserve's decision to raise the interest rate, because the Central Bank of Egypt took a proactive decision a few days ago and raised the interest rate by 2 percent before the Fed's decision was issued.
This limits the repercussions of raising the US interest rate or investments in government debt instruments during the coming period, due to the high interest rate offered on the pound, he said.
The US Federal Reserve's decision to raise the main interest rate on the dollar by 0.75 percent in order to control the large inflation rates facing the US made many investors leave major countries and put their money in the US in order to take advantage of the high interest rates, Ashraf Ghorab, economic expert and vice-president of the Arab Union for Social Development with the Arab League, said.
Ghorab expected the CBE to fix the interest rate in its next meeting so as not to increase the borrowing burden on companies and the private sector.
He explained that raising the interest rate means raising the interest of loans on investors and companies, which hinders the expansion of investment projects, in addition to the fact that raising the interest increases the import bill.
Ghorab told Al-Masry Al-Youm that the US Federal Reserve's decision will not have any negative impact on the exchange rate of the pound, because Egypt is not tied to the dollar in all its commercial transactions like other countries. He added that the US is not Egypt's main trading partner, thus will not be affected by the Fed's decision.
He added though that the US Federal Reserve's decision may increase fears of the world entering into a state of economic stagnation.
Ghorab continued saying that many of the decisions taken by the government to stimulate investment and support the private sector and the Egyptian industry, including the decision to cancel documentary credits, the golden license, and the release of goods held in ports, and other decisions contribute to increasing the volume of Egyptian production and exports and raising the value of the pound during the period coming.