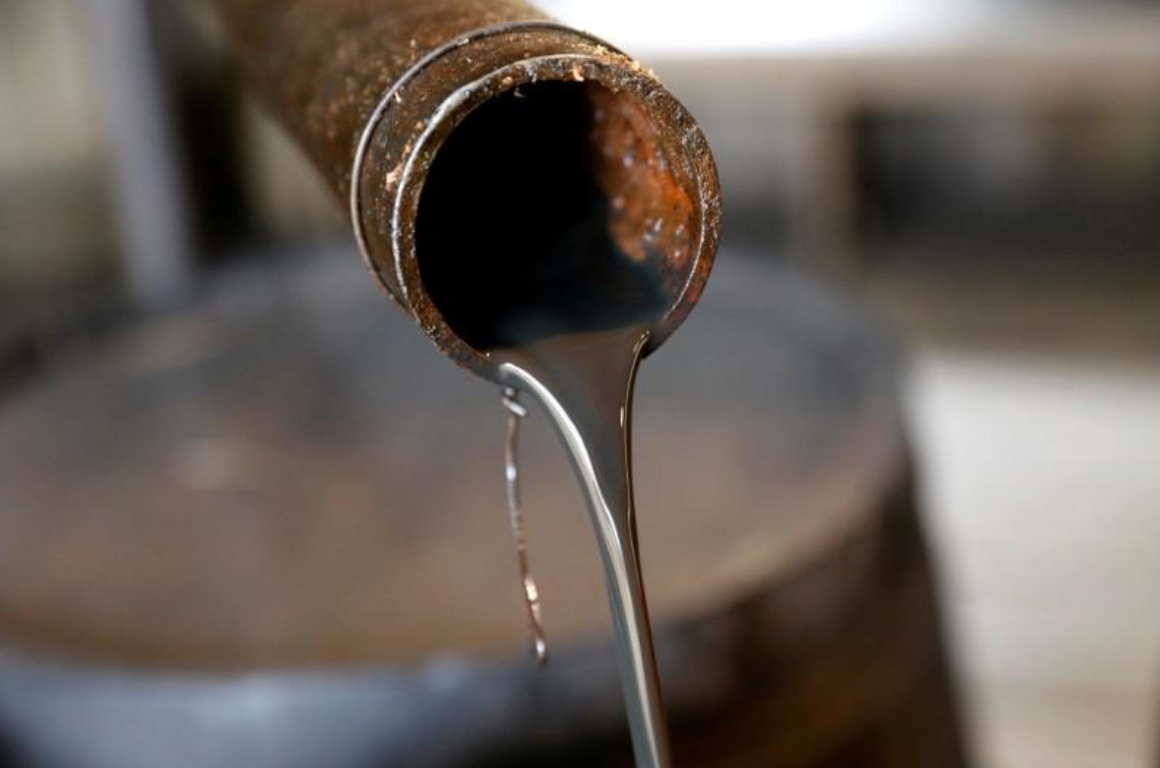 On April 10, 2020, Russia and OPEC member states agreed to cut oil production by 10 million barrels per day in May and June. Saudi Arabia and Russia will each cut production by 2.5 million barrels per day. The American administration blessed this agreement after the oil market witnessed a significant drop in prices, and especially after OPEC+ failed to reach an agreement to reduce production, which sparked a war of production and prices between Russia and Saudi Arabia.
Despite the agreement that restored some tangible stability in oil prices — demonstrated by Brent index performance, which has not fallen below US$25 since the beginning of April 2020 — the West Texas intermediate index (WTI) fell below zero dollars per barrel on April 20, 202.
Many questions were raised about the reasons for this, since the entire world is witnessing low demand on the energy market as a result of the disruption of economic and production activities due to the coronavirus pandemic.
What is the reason for this historic drop of WTI? Simply put, there is a causal chain leading to the collapse of American crude, just as there is for any socioeconomic issue.
The first link in the chain is weak global demand for oil due to the COVID-19 pandemic. This then led to an accumulation of oil in American refineries and storage facilities due to the lack of a market to absorb the production.
Finally, this situation made holders of American crude contracts for May that are due to be executed on April 21, 2020 get rid of these contracts as quick as possible.
Trading May contracts at a level below zero indicates that the seller is willing to provide the amount of oil stipulated in the contract, in addition to paying the cost of each barrel according to the negative prices it has reached, because that will be less costly to the seller than the burden of storage. In addition, transportation costs and other logistical requirements will also be lower.
As for domestic politics in the United States, this collapse in American crude prices comes as another factor that will constitute a new challenge for President Donald Trump and his chances to win a second term in the upcoming elections that will be held on November 3, 2020.
Meanwhile, Democratic adversaries continue to accuse Trump of having delayed dealing with the pandemic, which ended up putting the United States at the top of the global list of numbers of cases and deaths and its disastrous impact on the economy.
Forecast of Chaos
We can deduce the near future of oil prices by following forecasts by financial organizations and institutions. According to the latest forecast issued by the US Energy Information Administration (EIA), issued in April 2020, the average price of WTI and Brent for this year was reduced.
The EIA  set its forecast for the WTI oil prices at $29.3 a barrel, a drop of near 23 percent compared to March report. The EIA also lowered its forecasts for Brent crude prices by 24 percent to $33 a barrel, and the expects that US crude production will reach 11.7 million barrels per day, a decrease of 9.5 percent compared to previous forecasts.
As for forecasts after the collapse of WTI crude prices to negative levels, some experts stated that demand will remain weak if the coronavirus crisis persists. This may affect prices in the markets, causing them to drop further.
It is also very difficult to imagine seeing oil prices in the range of $40 before the end of the year, even if there were any indicators of a close end to the crisis. Some experts added that if the situation remains as it is, American crude prices may even drop below the level of current prices, and Brent may also drop to below $20 again.
Barclays has also lowered its forecasts more than once this year, expecting an average WTI crude price of $28 a barrel in 2020 due to the demand shock caused by the coronavirus crisis and the supply shock caused by the Saudi-Russian oil-price war that was later resolved. These cuts came at more than $12 after the bank saw that all the major banks lowered average oil-price forecasts to $30 a barrel in 2020.
In the same context, Goldman Sachs has significantly lowered its forecasts for oil prices this year more than once. The bank believes that WTI and Brent crude prices will reach an average of $22 a barrel during the second quarter of 2020.
A few hours later, the bank lowered its forecasts again to $20 a barrel, which raises big questions about lowering oil price forecasts more than once in one day. This may indicate that the price forecasts have gotten out of analysts' control.
Then came a statement by Global Head of Commodities Research in the Global Investment Research Division at Goldman Sachs, Jeffrey Currie, who said that, "Demand losses across the complex are now unprecedented." The results of these statements came at the same time as a drop in demand for oil by eight million barrels a day.
It was the WTI May contracts that collapsed, but this free fall in prices began to spread in the global oil market like an infection. As of this writing, Brent crude June contracts have dropped by more than 23 percent, and futures contracts for NYMEX crude have also dropped by about 20.8 percent. Moreover, the American administration is considering stopping oil shipments coming from Saudi Arabia, which would hit the oil market in the Middle East in general.
The current situation makes it difficult to predict WTI or Brent crude prices, which is evident in the fact that the largest financial institutions and banks are changing their forecasts within weeks, and even within days and hours.
But in my view, if the novel coronavirus remains on the global scene, the situation may lead to a further drop in oil prices due to the general lockdowns across the world.
Another factor is the resulting high volume of oil reserves, as there is no place to store the oil surplus nor there is time to refine it. This indicates that there is will be no relative increase in demand in 2020 due to the current lockdown situation.
There are some statements by a number of observers, however, that say that the storage problem will not constitute a major problem by the beginning of the second half of 2020, as many Western countries — especially the United States — will begin to ease lockdowns and home quarantine measures, which will in turn help revive demand. However, demand may be affected negatively again, especially in light of successive warnings by the World Health Organization, that call for longer waits before isolation measures are eased.
It is remarkable that the catastrophic price drop has only hit West Texas crude and did not extend to Brent crude!
The price war between two major oil producers like Russia and Saudi Arabia has undoubtedly led to an increase in oil reserves, and thus to the decrease in the price of oil.
Meanwhile China, the largest consumer of crude oil in the world, has benefited from this drop.
It is unlikely that the collapse of WTI oil prices will affect the Middle East or North Africa, as the pricing process is regional, and therefore we will see its effect only in North America and on small and medium American oil companies.
___
Image: Oil pours out of a spout from Edwin Drake's original 1859 well that launched the modern petroleum industry at the Drake Well Museum and Park in Titusville, Pennsylvania U.S., October 5, 2017. (REUTERS/Brendan McDermid)