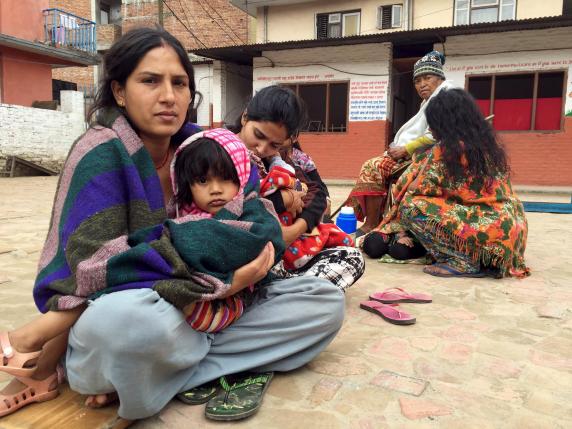 A massive earthquake measuring 7.7 magnitude struck 80 km (50 miles) east of Pokhara in Nepal on Saturday, causing some buildings in the capital Kathmandu to collapse, witnesses said.
There was no immediate word on casualties.
A Reuters reporter in Kathmandu said he had seen some buildings collapse and walls of several houses reduced to rubble.
"Everyone is out in the streets, people are rushing to the hospital," the reporter said.
Tremors were felt as far away as New Delhi and other northern cities in India.
"Massive tremors have been felt here in Delhi and several other parts of India," said a newsreader on NDTV in Delhi.
"You can see pictures of our Delhi studios, where the windows rattled and everything shook for a very long time, for a minute perhaps or longer," she said as footage showed studio ceiling camera lights shaking.
A police officer in the control room of neighboring Indian state of Bihar said the phone lines were jammed with callers from across the heavily populated state. "We don't know about the casualties, we are flooded with calls."
The US Geological Survey said the quake was 7.7 magnitude and struck only 31 km (19 miles) deep.