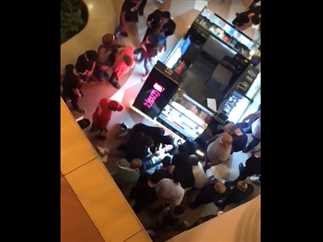 The City Stars Mall in Nasr City, Cairo, witnessed a horrific incident early in the morning after a woman fell to her death from the upper floors.

Dozens of visitors gathered around the body until they were dispersed by administrative security .
Examination showed that the victim was a woman in her thirties. A report was issued on the incident, and the public prosecutors took over investigations to uncover the mystery of the incident.
A large number of social media users circulated a video clip inside City Stars Mall from the place where the woman fell.
The security services seized the surveillance cameras to monitor the victim's movements before she fell to investigate if the death was an accident, foul play or suicide.

Edited translation from Al-Masry Al-Youm