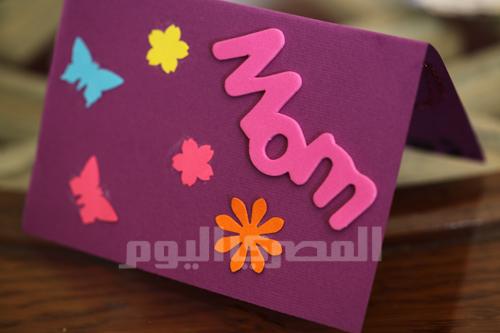 Electrical appliances and home furnishing shops are empty of customers, while other shops are crowded with customers playing "silent spectators".
Couples preparing for marriage take advantage of the discounts to buy their needs and kids who came to buy a Mother's Day gift stand around, confused as they found that prices have doubled.
The owners of these shops complain about the low turnout, calling this year's festivity "the worst occasion we've ever had"!
This was the scene witnessed while buying Mother's Day gifts this year.
"Customers come into the shop, browse and then leave," is a sentence repeated over by many shopkeepers, who complain about the high prices that have swept the market.
Mostafa Ahmed, the general manager of an electrical appliances shop in Nasr City, said: "Every year we work (receive clients who buy Mother's Day gifts) from February 1, but this year we started from March 5, and still, [sales are] not going well and in recession. People come in just to look and then walk out."
Mostafa has been working in the profession for 12 years, and confirms that he has never seen such a low turnout in his life. "Over the years I have witnessed many Mother's Day festivities in this industry; I can say: it is at its worst this year."
Sales and discounts announced by owners of the shops haven't changed the situation as they hoped it would.
Mahmoud al-Husseini, owner of a fabrics and furnishings shop in Dar al-Salaam area, is determined to make offers and discounts to attract customers.
"Of course every Mother's Day I make cuts on everything because it is a season, and especially this year; [if I don't] people will find my merchandise expensive and no one will buy," Husseini says.
The clients are also affected and maybe even more than the merchants. Some just bought their mothers a rose as a gift.
"Me and my mom go and shop for her gift every year, she chooses as usual; but things have more than doubled. Still, I will have to buy something," says Maryam Ahmed.
Shimaa Fawzy, a high school student is standing at the home appliances department at a store, undecided.
"I don't know whether to buy or not, the prices are very expensive, and the offers are not appropriate this year; because all the offers are applied to prices that are already inflated," Shimaa comments.
Ahmed Ali, 55, said: "I've been browsing for a while and the shops are completely empty. The prices have soared: the set of forks and knives that cost LE65 before, now costs LE550."
Mostafa Mohamed says "Every year, my children are accustomed to buying gifts for their teachers, but now I've had to skip this this habit, and I told them the gift is only for your mother."
Edited translation from Al-Masry Al-Youm
Edited translation from Al-Masry Al-Youm