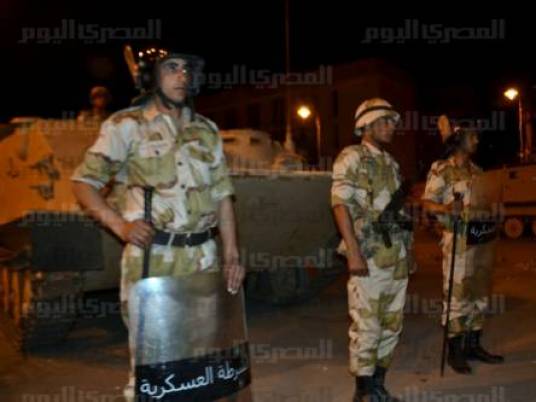 Military police arrested a 22-year-old man in Mansoura on Thursday on charges of impersonating an officer of the Armed Forces.
The youth allegedly dressed up in an army lieutenant's uniform in an attempt to persuade his love interest to marry him, according to the girl's testimony to the police.
The suspect was arrested in Mansoura Stadium while sitting with his would-be fiancée. He initially pretended not to be Egyptian, but the police then discovered he was indeed an Egyptian citizen, born in Gharbiya in 1991.
Military spokesperson Ahmed Ali had warned in March that unnamed groups might try to impersonate Egyptian soldiers after the fabric used for police and army uniforms had been seized near a tunnel running under the Egypt-Gaza border.
In the same month, the Cairo International Airport cargo department said it foiled an attempt to smuggle large quantities of Egyptian army uniforms to Libya, without obtaining security clearances from the Armed Forces.
Edited translation from Al-Masry Al-Youm