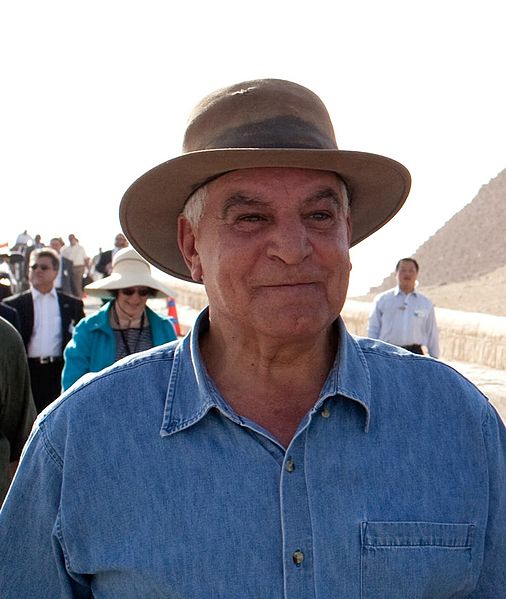 Renowned Egyptologist Zahi Hawass announced that his opera based on the life of King Tutankhamun will stage the Cairo Opera House on September, just prior to its display at the opening of the long-awaited Grand Egyptian Museum (GEM) scheduled for the end of the year.
"When you write a script for an opera, you do not need to adhere 100 percent to history, because history is boring. You need to bring the feeling," the Egyptologist said last September when announcing the project.
He added that the opera was co-written with author Francesco Santocono and features music composed by Italian musician Lino Zimbone.
Hawass last September spoke of the project to Amir Adib on his show "al-Hekaya" (The Story), saying that one of the most thrilling scenes is Nefertiti's attempted murder of Tutankhamun.
In a February 22 lecture on the sidelines of the Nessour Cultural Salon in Cairo, Hawas hailed the GEM as the most important archeological project of the 21st century.
He reiterated a previous statement during the lecture that he had discovered the truth behind King Tutankhamun's death, revealed through DNA tests, that he would unveil to the world this year.
The Egyptologist also took the opportunity to shoot down rumors of a mysterious substance called "red mercury", found in the mouths of ancient Egyptian mummies and claimed to have healing properties, as baseless rumors.
The GEM is set to house 5,000 relics from Tutankhamun's collection — including 2,000 artifacts being showcased for the first ever time, according to Egypt's Minister of Tourism and Antiquities Khaled al-Anani.
Construction of the GEM first began in 2006 but slowed due to the outbreak of the January 25th revolution in 2011 and years of instability that followed.
A freshly released infograph presented by the cabinet states that the GEM will house the world's largest antiquities collection belonging to a single civilization, with 49,603 artifacts, among which 46,000 were restored, having been transferred to the GEM, which is located near the Giza Pyramids.