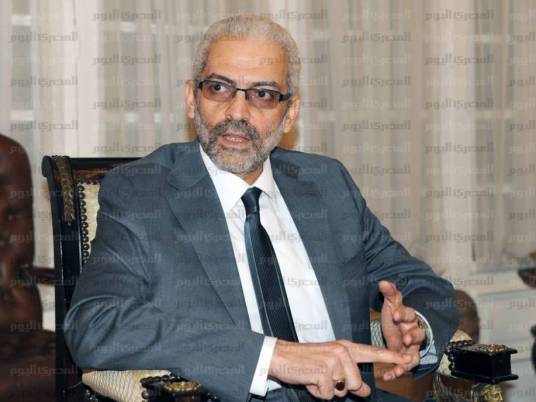 Intellectuals and artists have continued their occupation of the Culture Ministry building in Zamalek for a 10th day, demanding the dismissal of Culture Minister Alaa Abdel Aziz.
Politicians and cultural figures joined the demonstrations, among them Omar Makram Mosque Imam Sheikh Mazar Shaheen, writer and journalist Farida al-Shobashy, director Ali Badrkhan, journalist Adel Hammouda, former Supreme Constitutional Court judge Tahany al-Gebaly and TV anchors Hayat Abdoun and Reem Maged.
Activists also staged solidarity protests at the Damietta Palace of Culture, claiming Abdel Aziz "aimed to Brotherhoodize culture" in Egypt.
Intellectuals in Fayoum meanwhile issued a statement expressing their support for the Culture Ministry occupation in Cairo, stressing the need to address alleged government-led attempts to blur Egyptian identity with culture.
Edited translation from MENA