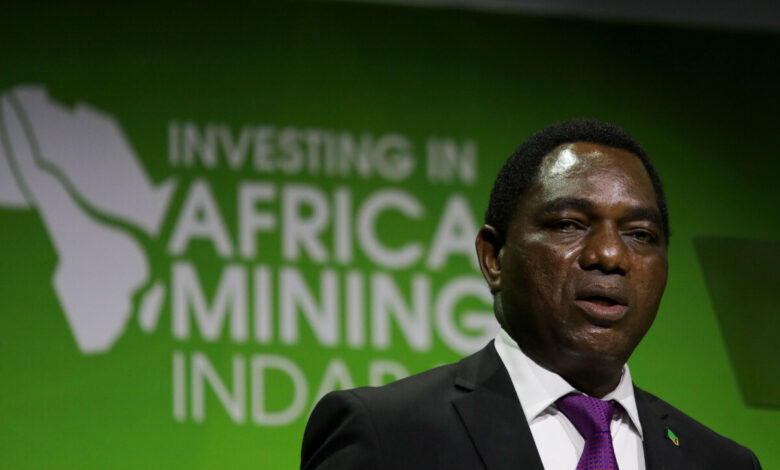 Zambian President Hakainde Hichilema has warned that everyone involved in the gold scam at Kenneth Kaunda International Airport will be arrested and prosecuted.
Zambian authorities on Tuesday announced the confiscation of the contents of a plane that arrived last Sunday evening from Cairo Airport.
The  authorities said that the plane was "carrying about $5.7 million in cash, and 127 kilograms of metal alloys suspected of being gold," but later announced that there was "copper, zinc, tin, and nickel minerals in varying proportions," noting that they "seized five pistols, and seven ammunition rounds and 126 bullets.
Speaking during a press conference in the capital Lusaka, on Friday, Hichilema said that these crimes will be fought regardless of the individuals involved.
The government will also work with international organizations to ensure that such criminality is fought, he added.
Hichilema said that it is vital to cooperate with international investigation wings to end these crimes.
"There is a need for law enforcement agencies to set up protected hotlines, where citizens can report activities that contravene the law," the Zambrian president added.
"This will ensure the participation of citizens in combating such crimes and corruption."
Hichilema addressed those involved in the case, saying, "Whether you are a member of law enforcement agency or a member of the government, if you participate in this crime, you are on your own, we follow the rule of law."
He said that his country is open to business and investment, stressing that "there is no space for criminal acts," and slamming the incident that occurred at Kenneth Kaunda International Airport as a crime.