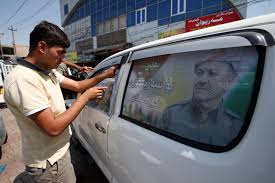 Zimbabwe's anti-corruption agency is investigating whether former first lady Grace Mugabe was wrongly awarded a university doctorate more than three years ago, an official said on Tuesday.
Grace, whose efforts to take over the leadership of the ruling ZANU-PF party prompted a de facto military coup against her husband, then-president Robert Mugabe, in November, graduated in 2014, just months after she had registered to study at the University of Zimbabwe.
Up to now, her dissertation for the doctorate has not been published and is not available in the university library, as such academic qualifications usually are.
"We indeed received a report from the sociology department at the university on how Grace Mugabe received her doctorate and that is what we are investigating," said Goodson Nguni, the head of investigations at the Zimbabwe Anti-Corruption Commission.
Local media reports say the sociology department told the commission that Grace's doctorate was "suspicious" and needed to be investigated.
Grace, who was called "Dr Amai" – or "learned mother of the nation" – by adulating followers, has previously defended her academic record and last September told a ZANU-PF rally that she had earned her doctorate even though her detractors thought otherwise.
Emmerson Mnangagwa, who was on the receiving end of vicious attacks by Grace last year, succeeded 93-year-old Mugabe as president in November.
Grace has not appeared in public since Nov. 15, when army tanks rolled into the capital and confined Mugabe and his family at his luxurious mansion in Harare.