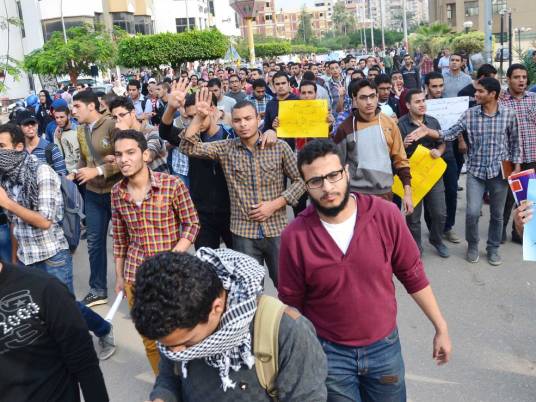 Mansoura Criminal Court sentenced to life on Monday 24 suspects, who were attending a Muslim Brotherhood march, for murdering a taxi driver.
The court also sentenced another suspect to seven years and referred a minor to a juvenile facility.
The incidents took place in December during a protest by the Muslim Brotherhood against former President Mohamed Morsy's ouster.
According to a police report, when the taxi driver Mohamed Kamal Badr Eddin, 34 years old, drove by the march, protestors allegedly verbally assaulted him and threw Molotov cocktails at his taxi.
In the trial, prosecution later alleged that the driver rejected the protest and had a photo displayed in his car of the then Defense Minister Abdel Fattah al-Sisi.
The newspaper Al-Tahrir earlier reported that protesters had accused the slain driver of running his car into the march and hitting some women.
When Eddin tried to escape the burning car, the protesters allegedly chased him and attacked him with bladed weapons, leading to his injuries. He later died in the hospital of his injuries.
Edited transferred from MENA