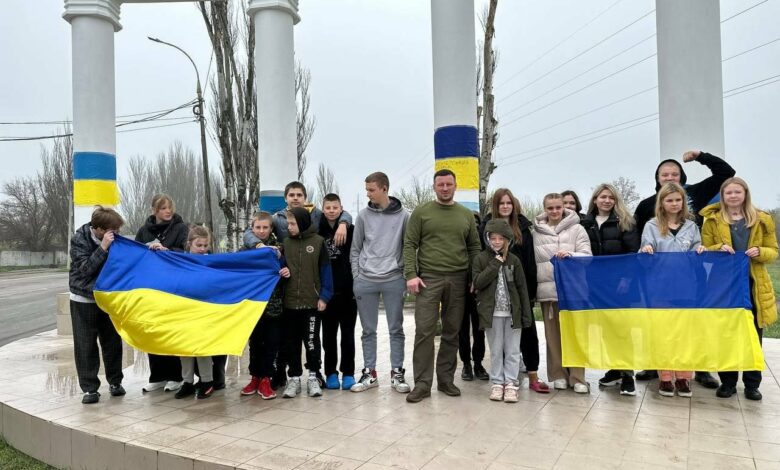 Twenty-four more children from the region have returned home on Monday, after being taken illegally to Russian territory, Kherson authorities said.
"Today I met them in Kherson to talk to them and present them with nice gifts," Oleksandr Prokudin, head of the Kherson regional military administration, said in a Telegram post.
"This was one of the most difficult rescue missions. The Russians interrogated the children for 13 hours and later forced them to participate in a propaganda report," he said. CNN is unable to independently verify this claim.
However, a February report from US State Department-backed Conflict Observatory by the Yale Humanitarian Research Lab alleged Moscow's involvement in an expansive network of camps where kids underwent "political reeducation."
"The main thing is that now the children are home with their families. Daring to live, daring to be happy again," Prokuduin said, adding "we are grateful to the volunteers of the Charitable Foundation 'Save Ukraine,' who made incredible efforts to rescue the little Ukrainians from Russian captivity."
"We will definitely bring home all Ukrainians illegally detained by Russia!" he said, but did not share additional details about this latest "rescue mission."
More on family reunification efforts: This comes after a group of 31 Ukrainian children was reunited with their families over the weekend — months after they were taken from their homes and moved to Russian-occupied territories.
Allegations of widespread forced deportation of children from Ukraine to Russia form the basis of the International Criminal Court's war crimes charges against Russian President Vladimir Putin and a senior Russian official, Maria Lvova-Belova.
The Office of Ukraine's President recently estimated the total number of Ukrainian children forcibly removed from their homes is at least 20,000. Thousands of cases are already under investigation, Kyiv has said. Russian denies it is doing anything illegal and says it is bringing Ukrainian children to safety.