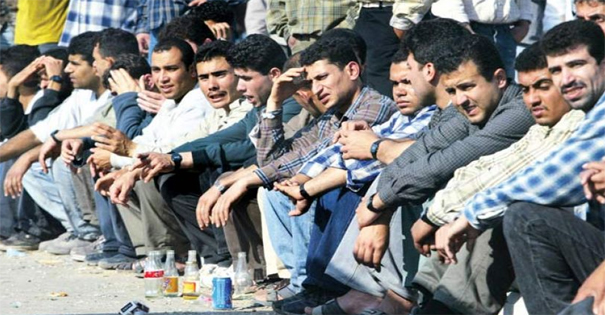 In a report, on Saturday, the Central Agency for Public Mobilization and Statistics (CAPMAS) announced that the age bracket 18-29 accounts for 21.7 million people in the country and represents 23.6 per cent of Egypt's total population.
26.7 percent of people 18-29 are unemployed. 37.7 percent of those young people hold graduate and postgraduate university certificates, while 30.4 percent hold vocational high school diploma.
45 percent of males and females in the age bracket work permanent jobs while 28.5 percent work under authorized contracts of employment, CAPMAS mentioned in the report.
62 percent of the age group use computers; 50 percent out of them for education, 68 percent for entertainment and 9.1 percent for work.
In addition, 61.9 percent use the internet and 76.8 percent out of them surf Twitter and Facebook.
According to the report, social insurance subscribers' rate reached 29.4 percent of total employees, while health insurance subscribers reached 23.8 percent.
Edited Translation from Al-Masry Al-Youm